Amorell Saunders N'Daw, MEd
Partner and EDI Lead, KBRS
Image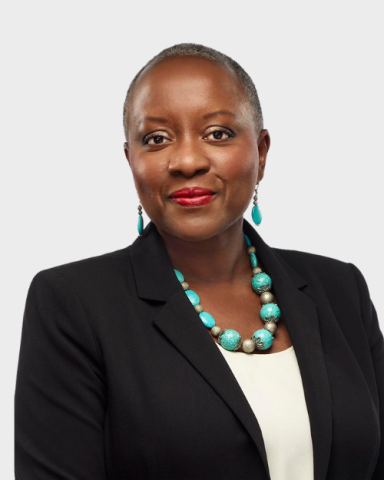 Strategic, creative, and insightful, Amorell is a trusted advisor in executive search and EDI consulting with experience across a range of sectors, including higher education, health care, and community organizations.
As Partner in the national Academic Search practice of KBRS and the firm's Equity, Diversity, and Inclusion (EDI) Lead, Amorell uses her unique combination of corporate communications, governance, and EDI skills and experience to assist organizations in the search and recruitment process.  
A trained journalist who speaks both English and French, Amorell has held senior management roles for government ministries, broader public-sector organizations, and public relations agencies. She has also provided search and recruitment leadership and support to academic institutions and not-for-profit organizations.  
While a senior administrator at Canada's largest university, Amorell received several staff leadership awards in recognition of her commitment to diversity, equity and inclusion, as demonstrated by the numerous EDI initiatives which she led.  
Education, Certifications and Awards:  
Master of Education, Adult Education and Community Development, Ontario Institute for Studies in Education at the University of Toronto 
Certificate of Inclusion and Diversity, Cornell University 
Bachelor of Applied Arts, Journalism, Ryerson University 
G. Raymond Chang Outstanding Volunteer Award Recipient (2022) 
Toronto Metropolitan University Alumni Achievement Award (2022) 
Passions, Community Involvement and Personal Interests: 
Member, Standing Strong (Mash Koh Wee Kah Pooh Win) Task Force 
Writer of poetry, aficionado of the arts 
Executive Search Sector Specialty: 
Image