According to a Learning and Development Roundtable study from Gartner, 60% of new managers underperform during their first two years, driving performance gaps and employee turnover across the entire frontline. This is dismal news for organizations. The good news, however, is that when your frontline managers are equipped with the leadership tools, training, and development needed to succeed this risk can be avoided.
Frontline managers matter more than ever in today's business environment. According to a Harvard Business Review Analytic Services survey, 77% of organizations believe that frontline managers are important in helping their organization reach its business goals. This insight aligns with the feedback we routinely hear from our clients and leaders within our networks. The day-to-day performance of leaders on the front-line, typically the most numerous type of leader within an organization, have far-reaching impact, from customer relationships to employee engagement. With these important relationships on the line, it's important for organizations to invest in the development and growth of their frontline managers.
Why is underperformance so prominent among this leadership group and what can you do to ensure your organization's managers not only lead, but lead with greater accountability? Let us provide some insight.
Based on our years of experience helping develop great leaders and advising clients through organizational change, the biggest challenge facing new leaders is the shift they experience following the career move from tactical practitioner to manager of people. In most cases, managers ascend into their new role because they were exceptional at their day-to-day job. They were successful because they were educated and skilled in a specific  function – just as they will need to be an educated and skilled leader. They need to develop the skills, mindset, and deliberate practices to establish themselves as an accountable manager.
Developing into an accountable manager does not happen overnight, it is a developmental journey that starts when the new leader:
Recognizes a shift in their role and responsibilities has taken place,
Embraces the change and acknowledges that they are now accountable not only for their own work but the work and outcomes of their entire team, and
Identifies their strengths and weaknesses as a leader and turns that reflection into meaningful action.
To understand their new role, lead with greater accountability, and ultimately succeed, it's imperative that organizations support the development of these employees. Continuous learning is the key to improvement and can ease the burden of increased responsibility while making employees feel comfortable in their new role.
It is also important that these new managers have a strong support network; a group of peers, mentors, or colleagues who understand their challenges, encourage them to adopt new ways of thinking, and push them out of their comfort zones. Many of our clients have expressed the high value they place on having these networks and environments to collaborate, share, and work through problems candidly.
One client recently said: "The professional development you can gain from having these conversations and debates outside of your current company, and with managers who are outside of your own corporate culture, looking at the same goal but through different lenses, is invaluable. I can't stress enough the value of being able to have these candid conversations and hearing [diverse] viewpoints."
When your frontline managers are confident and armed with the skills and tools to be the accountable managers your business needs, you'll see immediate benefits.
Teams will be more cohesive and effective, share a clear alignment toward organizational goals, and be more successful.
Your company culture will be positively shaped by this alignment and success. Including increased employee engagement and retention.
Productivity, and the implementation and execution of strategies that move the business forward will see vast improvements.
Are you ready to develop more accountable managers on your team? The risks of not having great leaders and the benefits of giving them the development and tools they need to succeed make it clear that the time is now.
Set your organization on the path to success and equip your frontline managers with the mindset, skillset, and deliberate practices to lead with greater accountability.
KBRS will be offering the Accountable Manager™ program this fall.
Learn more about The Accountable Manager™ program at the link below.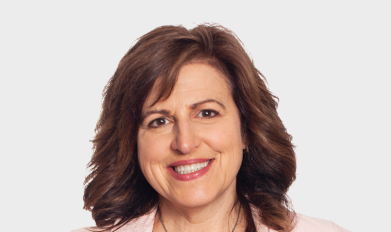 Michelle Fitzgerald
Michelle has a passion for helping teams align around business strategy and ways of working to sustain high performance and coaching clients to achieve their full potential as leaders.