Erin MacDonald
Consultant, KBRS
Image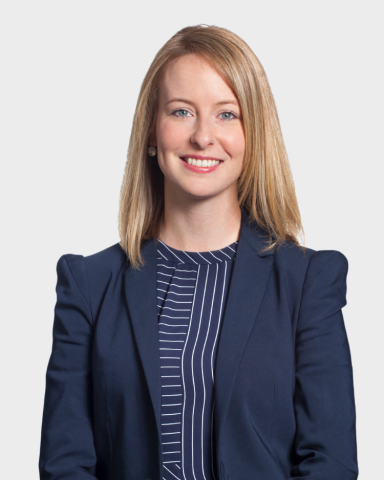 Team-minded and skilled at managing multiple stakeholders, Erin is an integral part of our high-performance team, lending her bilingual capability to further enhance our client service.
Strategic and tactical, Erin brings a wealth of education and experience from the non-profit and hospitality sectors, including a federal Crown corporation. 

Previously a Program Coordinator for a national not-for-profit organization advocating and promoting bilingualism through the creation of learning opportunities within the Canadian School System, Erin honed her organizational skills facilitating various community programs to further the cause. She also served as an administrator for a local union office.
Over the course of Erin's time working with KBRS, she has had the opportunity to work across multiple sectors, supporting executive searches with our clients in the private, academic, non-profit, and public sectors. Erin's commitment to consistent service delivery and ability to adapt and respond to our client's needs has made her a critical part of our executive search team.
Education and Certifications: 
Recipient of the Hermann Schwind Medal of Outstanding Achievement in the Human Resources Program 
Certificate in Human Resource Management, Saint Mary's University 
Bachelor of Education, Secondary Education, Université Sainte-Anne
Bachelor of Arts, Université Sainte-Anne
Bilingual (English/French)
Passions, Community Involvement and Personal Interests:
Often found on an outdoor adventure with her husband and daughter 
Passionate about cooking and reading 
Image