Leaders often see the end of the calendar year as a time of planning and fiscal review. This comes naturally to most leaders. However, what does not, or is often not welcomed, is the most dreaded component of the talent cycle – annual performance reviews.  It harbours fear in some of the most seasoned leaders, offering relief only when it is 'finally over.'  On occasion, I have met leaders who have embraced and mastered the talent management agenda. They are revered by their teams for this but they are in the minority.  For those of you who have not fully embraced this element of your role, here are some tips from the masters:
Consider self-appraisals - Who said you have to do all the work? We are most often our own worst critics, whether we express it or not.  Challenge your team members to do their own self-appraisals and send it along to you for review before the meeting.  There is nothing worse than not being on the same page and you cannot change anyone's perspective or understand it unless you know what it is.
Listen before you speak - So you have seen their self appraisal and you have prepared your speech... hold up! What makes you think you need to start the conversation? And, more importantly, why do you think you already know where the conversation will lead?  This is a time to learn more about that star employee, the worker bee, or the one that is struggling. How do you learn if you are doing all the talking?  Start by asking them to offer their perspective on the year and listen, really listen to what they say and don't say, and be curious about it.  Explore what engaged them, what frustrated them and what brings them to work every day.  It is amazing how asking questions will not only engage employees but give you valuable insights to help drive their performance or even help map out their future career path.
Learn today to help plan tomorrow - Use this conversation to tie the learnings from this year to the actions needed to drive next year's results.  Whether you had a stellar year or struggled, next year is what you make it and the planning needs to start now.  Spell out specific learnings, how they apply to their objectives or targets, as well as how the behaviours need to change, or be maintained, to excel in 2014.
Ask the ultimate question, "How can I support you with that?" - Yes, your role really is to support your team to drive results but we often get caught up in our own individual objectives and forget that our team is what supports those goals.  When you get the answer to this question, you must deliver on it and that may take a few adjustments on your end to follow through.  Whatever you commit to, make it happen.
Be supportive, honest and fair. - Don't be the leader who is too generous or too tough in their ratings.  How will you know?  Well, if your team works closely with other leaders or their teams, have a 'calibration session' with the other leader(s) to discuss the ratings of each of your employees and challenge each other when you don't agree.  This not only provides more equal ratings across teams, it can also give you a different perspective on an employee.
Tactfully challenge self-assessments - So, you have seen their self-review and you notice a few surprises or omissions.  Don't panic and fear a dreadfully uncomfortable conversation quite yet.  Remember, your team members really do know what they did during the year – you just need to draw it out and ensure they acknowledge it.  Remember not to be swayed by a great achievement or error near year end – this is a review of 12 whole months.
Pause for self-reflection - We all want our team members to learn from their mistakes and successes; well this time is no different for you.  What did you do well through this past year to engage your team and drive performance?  What part of your year long conversations and reviews with your team went well and what needs to change to optimize the process?  What leadership objectives do you need to set for yourself for 2014?
We know that employees leave managers, not organizations and engagement drives revenue so what can you change in review meetings to be that high performance leader that people want to work for?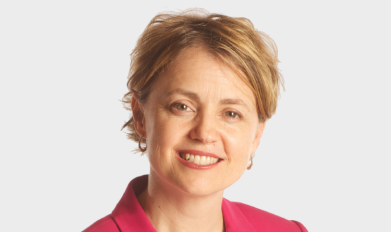 Heather Peters, MER, PCC, IPMA-ACP
Heather specializes in leadership development and coaching, team effectiveness, and strategic HR consulting.