Katherine VanTassel, CPA, CA
Director of Finance, KBRS
Image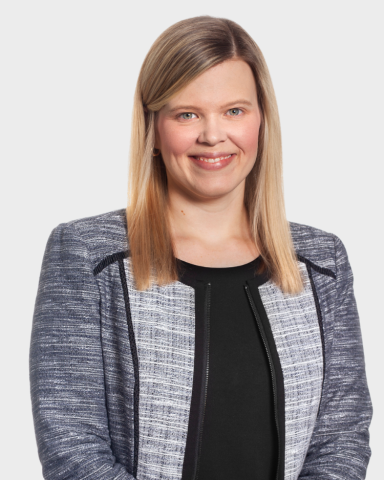 With her service experience and financial acumen, Katherine oversees our finance and accounting department.
Katherine VanTassel, CPA,CA, brings over twelve years of experience in the accounting industry to KBRS as our Director of Finance. 
Prior to joining KBRS, Katherine worked for a well renowned international accounting firm in both Canada and the US. Most recently, she was the Assistant Vice President, Principal Accountant at a mid-sized financial investment firm in Houston, TX. Throughout her career, Katherine has gained extensive experience in providing excellent client service, working with and for private-industry clients.
Education and Certifications: 
Chartered Professional Accountant (CPA), New Brunswick

Chartered Professional Accountant (CPA), Nova Scotia

Chartered Professional Accountant (CPA), Texas

Bachelor of Business Administration, Accounting, University of New Brunswick, Saint John
Passions, Community Involvement and Personal Interests: 
Member of CPA Nova Scotia

Member of CPA New Brunswick 

Treasurer, Nova Scotia College of Early Childhood Education

In her free time Katherine spends time with her husband and young son by planning an adventure to the nearest park
Image