Policy Manager
Image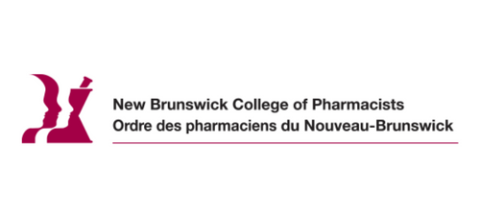 -Version française à suivre-
Promoting excellence within the pharmacy profession, the New Brunswick College of Pharmacists (the College) is the regulatory body for pharmacists and pharmacy technicians licensed to practice in the province. Under provincial legislation, the College is mandated to protect the New Brunswick public by promoting health care and ensuring pharmacy professionals have the knowledge and skills necessary to provide optimal drug therapy. The College governs and regulates the practice of pharmacy for a healthier New Brunswick.
Key Responsibilities
Reporting to the Registrar, the Policy Manager is responsible to:
• Oversee the College's strategic and core work in policy development and analysis.
• Synthesize complex information into options and recommendations on policy issues and trends by writing and preparing summative reports, presentations, speaking notes and correspondence.
• Build and maintain a network of internal and external collaborators in the pharmacy and broader health sector and keep abreast of public policy developments and government and corporate issues related to the College.
• Lead the generation of responses to policy issues arising from government, key stakeholders and the public.
• Represent the College in stakeholder meetings, including with various government departments, agencies, national committees and other regulators.
• Working closely with the Registrar and the broader NBCP staff team, provide up-to-date expertise and guidance on relevant legislative changes to ensure the College's appropriate and accurate interpretation and implementation relative to standards of practice and other practice rules for the profession.
Ideal Candidate Profile
As the ideal candidate, you have a track record of success in policy analysis and management roles within complex environments. Along with a degree in health policy or a related field, you bring a strong depth of expertise in interpreting legislative and regulatory requirements, ideally in the health sector. A results oriented, critical thinker, you are astute at interpreting complex data and bring a proven ability to interpret and advise upon new or existing legislative authorities, regulations and other regulatory mechanisms or policies. You effectively manage complex projects, including establishing priorities, anticipating issues, identifying and recommending options, and implementing recommendations.
A skilled collaborator with exceptional written and verbal communication skills, you seamlessly cultivate productive relationships with key organizational collaborators and creating meaningful, authentic relationships across and outside of your organization. You are a credible advisor to leaders within your organization, consistently demonstrating sound judgement, professionalism and a high degree of integrity. Bilingualism in both French and English would be considered an asset.
How to Apply
If you are interested in being considered as a candidate for this exciting leadership opportunity, please apply online by clicking "Apply Now" on the button below. For more information or to ask any questions, please contact Daniella Sam at dsam@kbrs.ca, Andrea Forbes-Hurley at aforbeshurley@kbrs.ca, or Erin MacDonald at emacdonald@kbrs.ca.

Diversity and Accessibility Statement
The New Brunswick College of Pharmacists is committed to being an organization where diversity and different perspectives are valued. It strives to be an organization that is inclusive, supportive, and reflective of the communities and organizations it serves and encourages applications from candidates who identify as part of a traditionally marginalized community.
KBRS will provide support in its recruitment processes to applicants with disabilities, including accommodation that considers an applicant's accessibility needs. If you require accommodation to participate as a candidate in the recruitment process, please contact accommodate@kbrs.ca or communicate your needs to our team.
Voué à l'excellence dans la profession pharmaceutique, l'Ordre des pharmaciens du Nouveau-Brunswick (ci-après, l'« Ordre ») est l'organisme de réglementation des pharmacien(ne)s et des technicien(ne)s en pharmacie habilité(e)s à exercer dans la province. Son mandat consiste, en vertu des lois provinciales, à protéger le public du Nouveau-Brunswick en promouvant les soins de santé et en veillant à ce que les professionnel(le)s de la pharmacie possèdent les connaissances et compétences nécessaires pour offrir aux patients une pharmacothérapie optimale. L'Ordre régit et réglemente l'exercice de la pharmacie pour un Nouveau Brunswick en meilleure santé.
Principales responsabilités
Sous la responsabilité du ou de la registraire, le ou la gestionnaire des politiques est chargé(e):

•de superviser les travaux stratégiques et fondamentaux de l'Ordre en matière d'élaboration et d'analyse de politiques;
•de synthétiser des données complexes en options et en recommandations sur les questions et tendances en matière de politique, par la rédaction et la préparation de rapports sommatifs, de présentations, de notes d'allocution et de la correspondance;
•d'établir et de maintenir un réseau de collaborateurs internes et externes dans le secteur de la pharmacie et celui de la santé dans son ensemble, et de se tenir au courant de l'évolution des politiques publiques et des questions gouvernementales et organisationnelles par lesquelles l'Ordre se trouverait concerné;
•de diriger l'élaboration de réponses aux questions de politique soulevées par le gouvernement, les principales parties intéressées et le public;
•de représenter l'Ordre dans les réunions avec les parties intéressées, dont différents ministères, organisations, comités nationaux et autres organismes de réglementation;
•en étroite collaboration avec le ou la registraire et l'ensemble de l'équipe de l'OPNB, de fournir une expertise de pointe et des conseils sur les changements législatifs pertinents afin de garantir l'interprétation et la mise en œuvre adéquates et précises par l'Ordre des normes d'exercice et des autres règles d'exercice de la profession.
Profil du candidat ou de la candidate idéal(e)
Le candidat ou la candidate idéal(e) possède d'excellents antécédents dans des fonctions d'analyse et de gestion des politiques au sein d'environnements complexes. Diplômé(e) en politique de santé ou dans un domaine connexe, vous possédez une solide expertise dans l'interprétation des exigences législatives et réglementaires, idéalement dans le secteur de la santé. Orienté(e) vers les résultats et doté(e) d'un esprit critique, vous êtes capable de comprendre des données complexes et avez su démontrer votre capacité à interpréter les pouvoirs législatifs, les règlements et les autres mécanismes ou politiques réglementaires, nouveaux ou déjà existants, ainsi qu'à formuler des conseils s'y rattachant. Vous gérez efficacement des projets complexes, notamment en établissant des priorités, en prévoyant les problèmes qui pourraient survenir, en trouvant et en recommandant des options à envisager et en appliquant des recommandations.
Collaborateur ou collaboratrice expérimenté(e) doté(e) d'aptitudes exceptionnelles en communication, à l'oral comme à l'écrit, vous entretenez des relations productives avec les principaux collaborateurs et collaboratrices de l'organisation et établissez des relations concrètes et authentiques, au sein de celle-ci comme ailleurs. Vous êtes un conseiller ou une conseillère crédible pour les dirigeants et dirigeantes de votre organisation, qui faites constamment preuve de discernement, de professionnalisme et d'un haut degré d'intégrité. Le bilinguisme anglais/français serait considéré comme un atout.
Marche à suivre pour postuler
Si vous souhaitez être considéré comme candidat pour cette passionnante opportunité de leadership, veuillez postuler en ligne en cliquant sur « Postuler maintenant » sur le bouton ci-dessous. Pour plus d'informations ou pour poser des questions, veuillez contacter Daniella Sam à dsam@kbrs.ca, Andrea Forbes-Hurley à aforbeshurley@kbrs.ca ou Erin MacDonald à emacdonald@kbrs.ca.
Déclaration sur la diversité et l'accessibilité
L'Ordre des pharmaciens du Nouveau-Brunswick se veut une organisation où la diversité et les différentes perspectives sont valorisées. Il s'efforce d'être une organisation inclusive, solidaire et représentative des communautés et des organisations qu'il sert, et encourage les personnes qui s'identifient comme faisant partie d'une communauté traditionnellement marginalisée à présenter leur candidature.
KBRS apportera son soutien aux candidat(e)s handicapé(e)s dans le cadre de ses processus de recrutement, en adoptant, notamment, des mesures d'adaptation tenant compte de leurs besoins en matière d'accessibilité. Si vous avez besoin de mesures d'adaptation pour participer en tant que candidat(e) au processus de recrutement, veuillez envoyer un courriel à accommodate@kbrs.ca ou faire connaître vos besoins à notre équipe.