Director Of Recreation
Image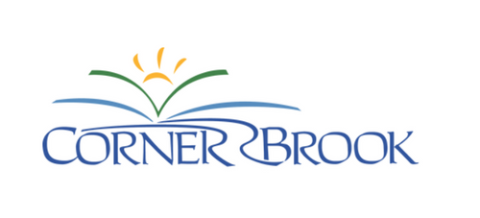 Director of Recreation, City of Corner Brook
Corner Brook is the largest urban centre outside of the Avalon Peninsula of Newfoundland. Home to Grenfell Campus of Memorial University, Corner Brook Pulp and Paper, and a large international container port, this bustling City is a gateway for outdoor adventurers and an oasis of culture and entertainment.
With approximately 20,000 residents, the City has been a centre of commerce and government services for the west coast for almost 100 years. Its history extends back much further than that as the ancestral home of the Mi'kmaq people. Today, Corner Brook is home to Qalipu First Nation and approximately 25% of City residents are members of the Band.
Corner Brook is a progressive, economically diversified community with a focus on tourism and quality of life. It enjoys excellent access to mainland Canada via ferry and the nearby Deer Lake airport. With its recreational facilities and access to nature, it is an exceptional place to raise children or simply live the good life.
As a member of the senior management team, the Director of Recreation Services will report to the City Manager and is responsible for overseeing the departmental delivery of recreation and leisure activities including, but not limited to, ice surfaces, swimming pool, City parks and playgrounds, indoor gymnasiums, and childcare centre. The Director is responsible for ensuring that the department operates in an effective and efficient manner, while human resources management and budgetary needs are meet.
The Director of Recreation Services is a key member of the Municipality's leadership team who oversees performance and service provision, high-impact projects and long term planning. The Director is responsible for a diverse team made up of non-union and unionized staff. As the leader of Recreation Services, you will be responsible for overseeing all aspects of the department's business including parks, sport fields, trails, Civic Centre, Recreation Centre, recreation programming (representing a variety of interests, ages, cultures, abilities), and community special events.
As the ideal candidate you possess a bachelor's degree in Recreation, Sports/Leisure Administration, Park Management, Public Administration, or related field in conjunction with a minimum of ten (10) years' experience in parks and recreation leadership, including a minimum of five years at a managerial level. In addition, you possess experience related to the operation and maintenance of Parks, Arenas, Pools, Multi-purpose Recreation Facilities, and related equipment, as well as extensive knowledge of the philosophies, principles, and practices of community recreation, cultural, and community service.
You have a demonstrated track record of success in a senior-level management role within a complex multi-stakeholder environment. You are able to communicate a vision, motivate a team and create an innovative culture that stimulates creative thinking and excellence. You behave in a professional manner, regardless of circumstances. You are a problem-solver and a quick, strategic thinker and you effectively manage relationships and can implement change when needed.
The City of Corner Brook is strongly committed to fostering diversity and inclusivity within our community and is an equal opportunity employer. The city invites and encourages applications from all qualified candidates from equity-seeking groups, (Indigenous peoples, racialized persons, women, persons with disabilities, and LGBTQQIP2SA+ persons) who may contribute to further diversification of our Institution. In accordance with the Accessibility for Ontarians with Disabilities Act, 2005, upon request, accommodation will be provided by the city throughout the recruitment, selection and/or assessment process to applicants with disabilities. If you require accommodation in order to participate as a candidate in the recruitment process, please contact accommodate@kbrs.ca or communicate your needs to mdoyle@kbrs.ca.
If you're interested in this opportunity, contact Jennifer Massey, Partner at jmassey@kbrs.ca or Michelle Doyle, Executive Recruiter at mdoyle@kbrs.ca or click the "Apply Now" button below.