Chief Executive Officer (CEO)
Image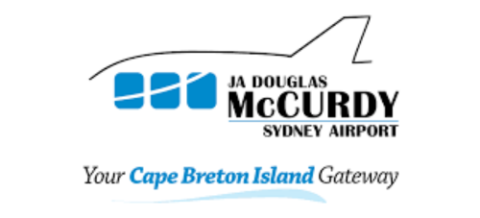 The J.A. Douglas McCurdy Sydney Airport ("Sydney Airport") is a regional airport located in Sydney, Cape Breton Island in Nova Scotia and is committed to the betterment of community and the local economy by operating safe, quality, and accessible aviation services.
The Sydney Airport Authority is a not-for-profit, private corporation which is governed by a Board of Directors and serves as the primary gateway to the Island, providing residents, students and visitors alike with the opportunity to explore the many world-class adventures and attractions that Cape Breton has to offer. The Airport connects the world to Cape Breton Island and the residents of the Island to the world, with convenient non-stop flights to and from Toronto and Montreal, that, from there, connect practically anywhere.
During this transitional point in the industry, Sydney Airport Authority is seeking a Chief Executive Officer (CEO) to join the executive team and champion the development and growth of the organization.

Key Responsibilities
Reporting to the Board of Directors, the Chief Executive Officer is primarily responsible for the efficient and effective operation, and administration of the J.A. Douglas McCurdy Sydney Airport. The CEO will provide leadership and management of all aspects of the Airport to achieve the mission, strategy, and goals of the organization. The CEO will also provide direction for all functions and activities of the Airport and its facilities, including operations, maintenance, aircraft rescue and firefighting (ARFF), marketing, regulatory compliance, administration, attraction & negotiation, and capital projects.

Ideal Candidate Profile
As the ideal candidate, along with 10+ years of progressive leadership experience and a post-secondary degree, you are an experienced, inspirational leader with proven experience leading teams, budgets, and capital projects and plans in comparably complex, regulated and multi-stakeholder environments. You have proven your ability to achieve results on organizational priorities and strategic plans through your strong marketing and business development abilities and, ideally, you bring direct experience and established networks from within the aviation industry. You possess exceptional interpersonal and communication skills and when it comes to building relationships and long-term partnerships, you are a natural. You have experience working with Boards of Directors and have established strong relationships with business, government, and community partners. As the ideal candidate, you bring a passion for the Cape Breton region and are excited to play a key leadership role in enabling its continued growth and success as the next leader of the Sydney Airport.

How to Apply
If you are interested in pursuing this exciting opportunity, please apply online by clicking "Apply Now" . For more information or to ask any questions, please contact Daniella Sam at dsam@kbrs.ca, Andrea Forbes-Hurley at aforbeshurley@kbrs.ca, or Erin MacDonald at emacdonald@kbrs.ca.


Diversity and Accessibility Statement
The Sydney Airport Authority is committed to being an organization where diversity and different perspectives are valued. It strives to be an organization that is inclusive, supportive, and reflective of the communities and organizations it serves and encourages applications from candidates who identify as part of a traditionally marginalized community.
KBRS will provide support in its recruitment processes to applicants with disabilities, including accommodation that considers an applicant's accessibility needs. If you require accommodation to participate as a candidate in the recruitment process, please contact accommodate@kbrs.ca or communicate your needs to our team.