Executive Director - MyCreds
Image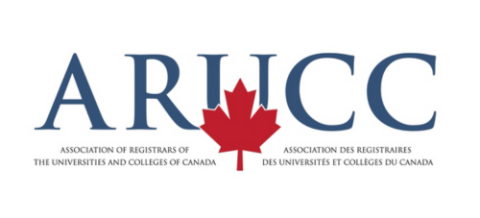 Industry
Academic
Executive
Not-for-Profit
Apply Now
Veuillez voir ci-dessous pour la version française
ARUCC is seeking a dynamic individual to take on an exciting opportunity as Executive Director of MyCredsTM | MesCertifMC to change the way that people share credentials across Canada and the globe.
Overview
MyCredsTM | MesCertifMC, owned by the Association of Registrars of the Universities and Colleges of Canada (ARUCC), is Canada's only comprehensive document exchange highway and credential wallet for students and graduates. Just two years old, this ground-breaking sector-led collaboration enables secure issuing, exchange, and verification of official digital documents, badges, micro-credentials and diplomas and other documents from across Canada and around the world. Now operating at scale in a number of provinces with adoption of the network growing steadily, MyCredsTM | MesCertifMC is ready to move from its startup phase to stable-state operations and this exciting role will shape the next phase of the network's journey towards long-term sustainability.
The Role
The Executive Director of the ARUCC MyCredsTM | MesCertifMC national network will be accountable for all aspects of core and contractual relationships, governance and operational oversight to ensure the continued success and growth of the network on behalf of its members and the tens of thousands of learners they support. The successful candidate will be proven a strategic thinker with exceptional entrepreneurial and business acumen who is adept at overseeing day-to-day business operations, negotiating multi-layered contracts, and stewarding a complex and rapidly growing enterprise. Success in the role will require outstanding relational skills, vision, and a currency of knowledge about the challenges and opportunities in the rapidly evolving digital credentialing, interoperable wallet, and self-sovereign identity (SSI) ecosystem and its applicability to the education sector.
This position is accountable to the ARUCC Board Chair with day-to-day reporting accountability to the Co-Chairs of the MyCreds Board.
Key areas of oversight and responsibility are:
Operational Management – Oversees all operational aspects of MyCreds administrative and operational functions including budgeting & finance, data security, human resources, legislative and regulatory compliance, and client support.
Strategic Leadership and Governance – Responsible for the overall coordination of strategic growth and development MyCreds, and for maintaining aligned governance with ARUCC vision, values, and goals and the MyCreds Strategic Plan.
Business Development and Sustainability – Fosters partnerships and relationships with post-secondary institutions, governments, and industry to build ongoing funding opportunities that facilitate uptake of the MyCreds tool in new markets.
The Ideal Candidate
As the ideal Executive Director, you are a skilled executor and highly strategic business leader, with strong project management and financial acumen. You have strong problem-solving skills—handling the unexpected with grace and calm. You prioritize organizational goals and exercise appropriate creative flexibility as you establish operational policies, processes and best practices. Your authenticity, decisiveness, consultative style, and integrity have allowed you to build meaningful partnerships and relationships both internally and externally to your past roles.  You are an effective advocate and use your relational skills to facilitate growth and meet the needs of the network and its constituents.
You have participated on Boards or committees, and you appreciate the value and impact that sound governance that a healthy Board/staff partnership can deliver. You bring exceptional interpersonal and communication skills, supporting people with empathy and optimism in your work. You have an excellent sense of political landscapes, navigating different partner contexts with ease.
Qualifications and Experience
Bachelor's or master's degree in, business, accounting, finance, or a related field.

Minimum of 10 years of experience in not-for-profit corporate leadership, with large-scale operations.

Experience managing the transition of a project from start-up to stable state operations an asset.

Experience with / knowledge of the Canadian higher education, public service, and non-profit landscapes.

Demonstrated political and cultural acumen showing good judgement in-the-moment.

Proven capacity to build professional partnerships.

Excellent communication and interpersonal skills with the ability to work well with individuals and groups from diverse backgrounds.

Experience managing risk, compliance, and regulatory requirements at a large-scale.

In-depth understanding of accounting principles including budgeting, balance sheets, income statements, cash flow, capital planning management, government grant funding, and proposal writing.

Experience with volunteer boards and non-profit governance models is preferred.
Skills and Attributes
Functional bilingualism in both French and English is preferred.

Superior skill in strategic organizational management.

A highly productive executor who gets things done.

Exceptional relational skills, able to quickly build trusting relationships.

Integrity and creativity, with sound judgment.

Decisive, with the ability to effectively explain decisions, bringing clarity to complex issues.
ARUCC will provide support in its recruitment processes to applicants with disabilities, including accommodation that considers an applicant's accessibility needs.   If you require accommodation because of a disability or for any other reason during the interview process, please contact KBRS.
ARUCC is committed to employment equity and diversity and encourages applications from all qualified candidates, including women, people of any sexual orientation, gender identity, or gender expression; Indigenous peoples; visible minorities and racialized people; and people with disabilities.
If you are interested in this opportunity, contact Debra Clinton at dclinton@kbrs.ca or Dr. Jennie Massey at jmassey@kbrs.ca or submit your full application package online by clicking the "Apply Now" button below.
Directrice générale ou directeur général
L'ARUCC recherche une personne dynamique pour assurer la direction générale de MyCredsTM | MesCertifMC et changer la façon de transmettre les diplômes et attestations au Canada et dans le monde.
Aperçu
Appartenant à l'Association des registraires des universités et collèges du Canada (ARUCC), la plateforme MyCredsTM | MesCertifMC est la seule inforoute pancanadienne pour la transmission de diplômes et d'attestations d'études doublée d'un portefeuille de documents pour les étudiants et les diplômés. Créée il y a tout juste deux ans, cette plateforme de collaboration sectorielle innovante est un véritable pôle sécurisé de délivrance, de transmission et de vérification de documents numériques officiels, de badges, de microattestations, de diplômes et d'autres documents canadiens et étrangers. Fonctionnant maintenant à grande échelle dans plusieurs provinces en collaboration avec un réseau en croissance constante, MyCredsTM | MesCertifMC peut aujourd'hui passer du démarrage à l'exploitation stable et la personne qui occupera ce poste passionnant façonnera la prochaine phase de l'évolution du réseau vers la viabilité à long terme.
Le poste
À la direction générale du réseau national MyCredsTM | MesCertifMC de l'ARUCC, vous serez responsable de tous les aspects des relations principales et contractuelles, de la gouvernance et de la supervision opérationnelle afin d'assurer le succès et la croissance continue du réseau au nom de ses membres et des dizaines de milliers d'apprenants qu'il sert. Vous devrez faire preuve d'un esprit stratégique et d'un sens exceptionnel de l'entreprise et des affaires, vous rendant capable de superviser les opérations quotidiennes, de négocier des contrats à plusieurs niveaux et de gérer une entreprise complexe en pleine croissance. Pour réussir, vous devrez aussi posséder des compétences relationnelles exceptionnelles, accompagnées d'une vision et d'une connaissance approfondie des défis et possibilités de l'écosystème en pleine évolution des diplômes et attestations numériques, des portefeuilles interopérables et de l'identité souveraine et son applicabilité au secteur de l'éducation.
Vous agirez sous la responsabilité de la présidence du conseil d'administration de l'ARUCC et rendrez compte de vos activités courantes aux coprésidents du conseil d'administration de MyCreds|MesCertif.
Principaux domaines de surveillance et de responsabilité
Gestion opérationnelle  : supervision de tous les aspects opérationnels des fonctions administratives et opérationnelles de MyCreds|MesCertif, y compris le budget et les finances, la sécurité des données, les ressources humaines, la conformité aux lois et règlements ainsi que l'assistance à la clientèle.
Leadership stratégique et gouvernance  : responsabilité de la coordination générale de la croissance stratégique et du développement de MyCreds|MesCertif, du maintien d'une gouvernance en phase avec la vision, les valeurs et les objectifs de l'ARUCC et du plan stratégique de MyCreds|MesCertif.
Développement commercial et pérennité  : promotion de partenariats et de relations productives avec les établissements d'enseignement postsecondaire, les gouvernements et l'industrie en vue de développer des sources de financement permanentes pour soutenir l'adoption de l'outil MyCreds|MesCertif sur de nouveaux marchés.
Profil de la candidature idéale
Vous êtes une personne douée pour l'exécution et dotée d'un sens du leadership hautement stratégique, d'un sens aigu de la gestion de projet et d'une grande acuité financière. Vous possédez de solides compétences en résolution de problèmes et savez faire face à l'imprévu avec grâce et calme. Vous donnez la priorité aux objectifs de l'organisation et faites preuve d'une souplesse créative appropriée lorsque vous établissez des politiques opérationnelles, des processus et des pratiques exemplaires. Votre authenticité, votre esprit de décision, votre style consultatif et votre intégrité vous ont déjà permis dans des fonctions antérieures d'établir des partenariats productifs et des relations fructueuses, tant en interne qu'en externe. Vous savez convaincre et utiliser vos compétences relationnelles pour faciliter la croissance et répondre aux besoins du réseau et de ses membres. Vous avez siégé à des conseils d'administration ou à des comités et connaissez la valeur et le poids d'une bonne gouvernance, fruit d'un partenariat sain entre le conseil d'administration et le personnel. Vous possédez des compétences exceptionnelles en relations interpersonnelles et en communication que vous utilisez pour aider avec empathie et optimisme. Votre perspicacité politique vous permet de naviguer avec aisance dans l'environnement des différents partenaires de l'organisation.
Qualifications et expérience
Baccalauréat ou maîtrise en administration des affaires, comptabilité, finance ou domaine connexe
Au moins 10  années d'expérience en direction d'organisation à but non lucratif ayant des activités à grande échelle
Considéré comme un atout  : de l'expérience en transition de projet du démarrage à l'exploitation stable
Expérience et connaissance des secteurs de l'enseignement supérieur, de la fonction publique et des organismes à but non lucratif au Canada
Perspicacité politique et culturelle démontrée – savoir agir avec discernement sous pression
Capacité avérée à établir des partenariats professionnels
Excellentes habiletés de communication et de relations interpersonnelles – savoir collaborer avec des personnes et des groupes d'origines diverses
Expérience de la gestion des risques, de la conformité et des exigences réglementaires à grande échelle
Connaissance approfondie des principes comptables (budget, bilans, états de résultats, flux de trésorerie et gestion de la planification des capitaux), des demandes de subventions gouvernementales et des règles de rédaction de propositions
Souhaité  : de l'expérience des conseils d'administration bénévoles et des modèles de gouvernance d'organismes à but non lucratif
Compétences et qualités professionnelles
Préférence

 : bilinguisme fonctionnel en français et en anglais, de préférence

Compétences supérieures en gestion stratégique des organisations

Capacité d'agir de manière très productive pour faire avancer les choses

Compétences relationnelles exceptionnelles – capacité d'établir rapidement des relations de confiance

Intégrité, créativité et discernement

Bon esprit de décision et capacité d'expliquer efficacement des choix et de clarifier des enjeux complexes
L'ARUCC apportera du soutien aux personnes handicapées tout au long de ce processus de recrutement, notamment par des accommodements tenant compte des besoins d'accessibilité des personnes candidates. Celles ayant besoin d'accommodements en raison d'un handicap ou autre au cours du processus d'entrevue sont priées de contacter le KBRS.
L'ARUCC tient à appliquer les pratiques reconnues de diversité et d'équité en matière d'emploi et encourage toutes les candidatures qualifiées, y compris les femmes, les Autochtones et les personnes de toute orientation sexuelle, identité de genre ou expression de genre, issues des minorités visibles, racisées et handicapées.
Si ce poste vous intéresse, vous pouvez contacter Debra Clinton (dclinton@kbrs.ca) ou Jennie Massey (jmassey@kbrs.ca) ou  transmettre votre dossier complet de candidature en ligne en cliquant sur "Apply Maintenant' bouton ci-dessous.