President/CEO
Image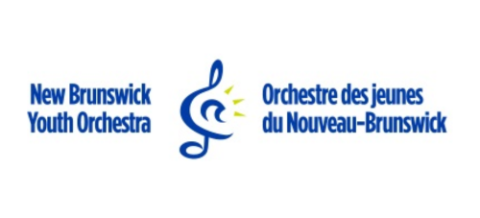 President & Chief Executive Officer, New Brunswick Youth Orchestra, Inc.
Moncton, NB
Veuillez voir ci-dessous pour la version française
The New Brunswick Youth Orchestra, Inc. (NBYO) is searching for its next President & CEO to become part of this unique and transformative organization's legacy.
The Organization
Striving to inspire children and youth to achieve their full potential through learning and performing orchestral music, the NBYO is a leading Canadian orchestral music program for children and youth, operating an integrated network of programs including:
• Local Sistema NB children's orchestras, offering a daily after school orchestral music program at no cost to families in 9 communities across the province.
• Three regional youth orchestras (Moncton Youth Orchestra, Saint John Youth Orchestra, Miramichi Youth String Orchestra).
• The award-winning provincial youth orchestra (New Brunswick Youth Orchestra).
• The Tutta Musica Orchestra comprised of professional-level Sistema NB Teaching Artists.
Currently serving over 1,000 children and youth each year, the NBYO is the largest employer of artists in Atlantic Canada, the largest youth music program in Canada and a leader internationally in the space of music and arts for social impact. Recently unveiling the '10,000 Children' strategic plan, the NBYO will double in size to more than 2,000 children served each year, helping to bring about generational change in child poverty levels in New Brunswick over the 15-year life of the plan.
The Role
Reporting to the NBYO Board of Directors, the President & CEO is responsible for the overall success of the organization by providing strategic leadership, planning oversight and stewardship for all aspects of the organization's finances and operations. The CEO works collaboratively with the Executive Management Team to navigate ongoing fundraising, partnerships, and positioning NBYO and its students for long-term success and stability. The President & CEO is accountable for the implementation of the organization's mission and goals and provides visible leadership that promotes the organization and its mission and maintains effective relationships with leaders of the New Brunswick provincial government and other constituents. Together with other staff, the President & CEO secures financial support, establishes philosophy, policies, and corporate values to ensure good stewardship of funds, and ensures that NBYO and Sistema NB programs meet the needs and goals of each of their unique communities. They are responsible for the development and implementation of innovative initiatives and ensures all legal and regulatory compliance.
Key areas of oversight and responsibility are:
Strategic and Operational Leadership – Provides creative and visionary leadership ensuring alignment with the NBYO mission, goals, and strategic priorities while fostering diverse and inclusive communities.
Partnerships and Development – Builds partnerships with constituents aligned with the values and purpose of NBYO, creating opportunities for growth through shared resources and fundraising.
Communication and Advocacy – Proactively shares the story of NBYO as an organization designed to support social good through orchestral excellence.
The Ideal Candidate
As the ideal candidate, you are committed to improving your community and the world by creating transformative opportunities for children to meet their full potential. You are an experienced and creative senior leader who is adept at developing initiatives and partnerships that align with shared values. You are good at getting things done. You are an authentic communicator and storyteller capable of building momentum and generating funds to support your vision of community success. You lead with integrity and courage and employ good judgment in decision-making.
Qualifications and Experience
• A university degree in a related field such as business, international development, not-for-profit, or a combination of education and equivalent experience.
• At least 3-5 years in senior-level management in a not-for-profit environment.
• Demonstrated skill in strategic financial and operational management and long-term planning.
• A proven track record of fostering positive relationships and partnerships with government, business, community leaders, post-secondary institutions, and other institutions and organizations.
• Evidence of significant skill in fundraising for mission-driven organizations and initiatives.
• Good knowledge of business-related technologies and how to implement efficiencies in not-for-profit environments.
• Ability to build and lead a high-performing team and maintain positive culture.
• Experience with diverse cultural and linguistic communities and implementation of aligned operational policies and procedures.
• Experience in scaling operations and developing systems, structures, and policies to support organizational growth is a strong asset.
• Knowledge of arts and culture sector, specifically music and music education, is an asset.
• General knowledge of the NB education system and current issues is an asset.
Skills and Attributes
• A purpose-driven servant leader with strong social justice lenses.
• Exceptional relational skills, able to quickly build trusting relationships.
• Integrity and creativity, with sound judgment.
• Superior skill in strategic financial and organizational management.
• Decisiveness combined with a facilitative style and the ability to effectively explain decisions, bringing clarity to complex issues.
• Fluency in both official languages is highly desirable.
If you are interested in this opportunity, contact Michelle Doyle at mdoyle@kbrs.ca, Kyle Steele at ksteele@kbrs.ca, or Dr. Jennie Massey at jmassey@kbrs.ca or submit your full application package by clicking the "apply now" button below.
Poste de présidente-directrice générale ou de président-directeur général de l'Orchestre des jeunes du Nouveau-Brunswick, Inc.
Moncton (N.-B.)
L'Orchestre des jeunes du Nouveau-Brunswick, Inc. (OJNB) est à la recherche de la prochaine présidente directrice générale ou du prochain président-directeur général qui fera partie de l'héritage de cet organisme unique et transformateur.
L'organisation
S'efforçant d'inspirer les enfants et les jeunes à réaliser leur plein potentiel par l'apprentissage et l'interprétation de la musique orchestrale, l'OJNB est un programme canadien de musique orchestrale de premier plan pour les enfants et les jeunes, qui exploite un réseau intégré de programmes, dont les suivants :
• Les orchestres d'enfants locaux de Sistema NB, qui offrent un programme quotidien de musique orchestrale après l'école, sans frais pour les familles de neuf collectivités de la province;
• Trois orchestres régionaux de jeunes (Orchestre des jeunes de Moncton, Orchestre des jeunes de Saint John et Orchestre à cordes des jeunes de Miramichi);
• L'orchestre provincial des jeunes lauréat (Orchestre des jeunes du Nouveau-Brunswick);
• L'orchestre Tutta Musica est composé d'artistes-enseignants de Sistema NB de niveau professionnel.
Œuvrant auprès de 1 000 enfants et jeunes chaque année, l'OJNB est le plus grand employeur d'artistes au Canada atlantique, le plus grand programme de musique pour les jeunes au Canada et un leader international dans le domaine de la musique et des arts en matière d'incidence sociale. En dévoilant récemment son plan stratégique 10 000 enfants, l'OJNB doublera sa taille pour atteindre plus de 2000 enfants par an, ce qui contribuera à un changement générationnel dans les niveaux de pauvreté des enfants au Nouveau-Brunswick au cours des 15 années du plan.
Le rôle de la ou du titulaire
Relevant du conseil d'administration de l'OJNB, la présidente-directrice générale ou le président-directeur général est responsable de la réussite globale de l'organisation en assurant un leadership stratégique, une supervision de la planification et une gestion de tous les aspects des finances et des opérations de l'organisation. La candidate ou le candidat choisi travaille en collaboration avec l'équipe de direction pour gérer la collecte de fonds, les partenariats et le positionnement de l'OJNB et des élèves de cette dernière en vue d'une réussite et d'une stabilité à long terme. Elle ou il veille à la mise en œuvre de la mission et des objectifs de l'organisme et assure un leadership visible qui fait la promotion de l'organisme et de sa mission. Par ailleurs, la ou le titulaire du poste entretient des liens efficaces avec les dirigeantes et dirigeants du gouvernement du Nouveau-Brunswick et d'autres parties prenantes. En collaboration avec d'autres membres du personnel, la présidente-directrice générale ou le président-directeur général obtient du soutien financier; établit une philosophie, des politiques et des valeurs d'entreprise afin d'assurer une bonne gestion des fonds; et veille à ce que les programmes de l'OJNB et de Sistema NB répondent aux besoins et aux objectifs de chacune de leurs collectivités respectives uniques. Elle ou il est responsable de l'élaboration et de la mise en œuvre d'initiatives novatrices et voit au respect de la législation et de la réglementation.
Voici les principaux domaines de supervision et de responsabilité :
Leadership stratégique et opérationnel : assurer un leadership créatif et visionnaire en veillant à l'alignement sur la mission, les objectifs et les priorités stratégiques de l'OJNB tout en favorisant des collectivités diverses et inclusives.
Partenariats et développement : établir des partenariats avec des parties prenantes qui partagent les valeurs et l'objectif de l'OJNB, en créant des possibilités de croissance par l'entremise de ressources communes et de collectes de fonds.
Communication et défense des intérêts : communiquer de façon proactive l'histoire de l'OJNB en tant qu'organisation conçue pour appuyer le bien social par l'entremise de l'excellence orchestrale.
La candidate ou le candidat idéal
La candidate ou le candidat idéal tient à améliorer sa collectivité et le monde en créant des possibilités de transformation pour les enfants afin qu'ils réalisent leur plein potentiel. Vous êtes une ou un cadre supérieur expérimenté et créatif, capable d'élaborer des initiatives et de créer des partenariats qui s'alignent sur des valeurs communes. Vous savez faire avancer les choses. Vous êtes une communicatrice ou un communicateur authentique et un conteur capable de créer une dynamique et de générer des fonds pour appuyer votre vision de la réussite de la collectivité. Enfin, vous dirigez avec intégrité et courage et faites preuve de discernement dans la prise de décision.
Qualifications et expérience
• Diplôme universitaire dans un domaine connexe, par exemple, les affaires, le développement international, les organisations sans but lucratif, ou une combinaison d'études et d'expérience équivalente;
• Trois à cinq ans d'expérience, pour le moins, en tant que cadre supérieur dans le secteur sans but lucratif;
• Compétences avérées en matière de gestion stratégique financière et opérationnelle et de planification à long terme.
• Expérience avérée dans l'établissement de liens et de partenariats positifs avec le gouvernement, les entreprises, les dirigeantes et dirigeants communautaires, les établissements d'enseignement supérieur ainsi que d'autres institutions et organisations;
• Preuve de solides compétences en matière de collecte de fonds pour des organisations et des initiatives axées sur une mission;
• Bonne connaissance des technologies liées à l'entreprise et de la manière de mettre en œuvre des mesures d'efficacité dans le secteur sans but lucratif;
• Capacité à constituer et à diriger une équipe performante et à maintenir une culture positive;
• Expérience avec des communautés culturelles et linguistiques diverses et mise en œuvre de politiques et procédures opérationnelles alignées;
• Expérience de mise à niveau des opérations et de l'élaboration de systèmes, de structures et de politiques visant à soutenir la croissance de l'organisation, un atout majeur;
• Connaissance du secteur des arts et de la culture, en particulier de la musique et de l'éducation musicale, un atout;
• Connaissance générale du système d'éducation du Nouveau-Brunswick et des questions d'actualité, un atout.
Compétences et attributs
• Leader au service d'autrui motivé par un but précis, avec une forte vision de la justice sociale;
• Compétences relationnelles exceptionnelles et capacité d'établir rapidement des liens de confiance.
• Intégrité et créativité, ainsi qu'un jugement sûr;
• Compétences supérieures en matière de gestion stratégique, financière et organisationnelle;
• Esprit de décision associé à un style facilitateur et capacité d'expliquer efficacement les décisions, en apportant de la clarté à des questions complexes;
• Maîtrise des deux langues officielles, vivement souhaitée.
Si ce poste vous intéresse, contactez Michelle Doyle à mdoyle@kbrs.ca, Kyle Steele à ksteele@kbrs.ca, ou Jennie Massey, Ph. D. à jmassey@kbrs.ca. Vous pouvez également soumettre votre dossier de candidature complet en ligne à https://www.kbrs.ca/Career/17346.