Client Services & Office Coordinator
Image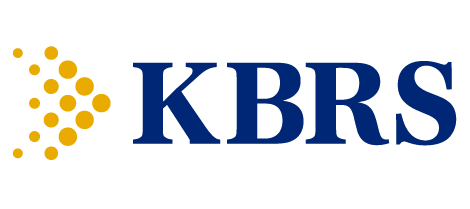 Office and Client Service Coordinator
Halifax, NS (In office)
Contract Start: Mid-July
Reference Number: 17222
Join KBRS and Meridia Recruitment Solutions and become a part of Atlantic Canada's leading recruitment and HR consulting organization.
Committed to building great companies for over 45 years, we celebrate and uphold our values every day while operating to the highest professional standards. Looking to add to our dynamic team of highly motivated professionals, we are currently seeking an Office and Client Service Coordinator to join our firm on a temporary contract.
The Client Service and Office Coordinator will be responsible for supporting the smooth running of the Halifax office on a day-to-day basis, providing a welcoming and professional experience to greet both guests and employees.
Additionally, the Client Service and Office Coordinator will provide administrative support to the marketing and HR functions of the office. They will provide administrative and operational support to ensure employees, regardless of their location, have the necessary resources and support to deliver excellent service to our clients and candidates. They will also support the application of company policies and procedures and be an ambassador of the KBRS brand both internally and externally.
Key Responsibilities:
Office Management:
Managing office reception, including greeting and hosting guests to the Halifax office, coordinating meeting rooms, ensuring the professional appearance of common areas, and maintaining visitor logs.

Answering and redirecting general inquires received by phone or email.

Liaising with operational related vendors, such as document disposal, parking, and technology contracts as directed.

Monitoring office supplies and coordinating orders as needed in addition to working with IT to manage inventory of tech equipment and ensuring hybrid offices are operational.

Coordinating the shipping and receiving of packages.

Liaising between the building managers and the KBRS team to address maintenance and operational related issues.

Supporting the smooth coordination and operation of client and employee events.
Corporate Services Administration:
Updating and distribute routine marketing emails and perform routine website maintenance.

Supporting routine aspects of managing our social media presence and job posts.

Supporting the compilation and management of key stakeholder contact lists.

Supporting the onboarding of new hires by coordination technology and office set ups, shipping and receiving of equipment, etc.

Supporting regular internal communication initiatives and employee recognition programs.

Supporting internal recruitment with research, pre-screens, reference checks and background checks as needed.

Performing other duties as assigned.
Your Qualifications
As a Client Service and Office Coordinator, you consider yourself someone who is always willing to lend a hand. You love a variety of tasks in your day to day and approach your work with an energetic and positive attitude.
Your qualifications include:
• A post-secondary degree or diploma. Education in Human Resources, Marketing, Business Administration or a related field would be considered an asset. A combination of training and experience will also be considered.
• A minimum of 2 years' work experience in a professional setting.
• A great ability to organize and prioritize your work, in a fast-paced environment. You take the initiative to fill your free time in a way that positively contributes to your team.
• As a tech savvy individual, you like learning about new systems, and catch on quickly.
• Previous experience in commonly used platforms like Mail Chimp, Canva or a client relationship management system would be considered an asset.
• Strong written and verbal communication skills with excellent attention to detail.
• You are very interested in developing diverse skills and experience with a 'can-do' attitude.
If you are collaborative by nature and excel in managing multiple priorities in a fast-paced, results-oriented environment - connect with us. To learn more please contact Jessica Severeyns at jsevereyns@kbrs.ca.
KBRS is committed to being an organization where diversity and different perspectives are valued. We strive to be an organization that is inclusive, supportive, and reflective of the communities and organizations we serve, and we encourage applications from candidates who identify as part of a traditionally marginalized community.
As part of the recruitment process, KBRS will provide support in its recruitment processes to applicants with disabilities, including accommodation that considers an applicant's accessibility needs. If you require accommodation to participate as a candidate in the recruitment process, please contact accommodate@kbrs.ca or let Jessica Severeyns know.