Senior Labour Relations Consultant
Image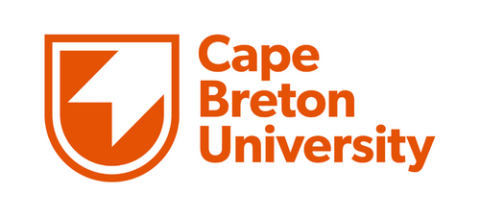 Industry
Human Resources
Professional Services
Apply Now
Cape Breton University is one of Canada's youngest and most innovative universities. Committed to pushing the boundaries of innovation and thought leadership, CBU strives to create a global academic experience and build a sustainable future for Cape Breton Island. Home to nearly 7,000 students, CBU is dedicated to excellence in teaching and learning. This excellence extends throughout the Institution's diverse community of valued faculty and staff who relish the idea of helping to create and promote a quality environment at CBU. Cape Breton University delivers an authentic multicultural experience to all who become part of its community. Surrounded by pristine natural landscape, vibrant culture, and welcoming communities on Canada's stunning east coast, CBU attracts students from more than 50 countries around the world. Our people, our cultures and our strong sense of community make Cape Breton University a special place.
Now, on behalf of Cape Breton University, we are seeking a Senior Labour Relations Consultant to join their growing team. Reporting to the Director of Human Resources, the Senior Labour Relations Consultant will provide professional and functional guidance to the University Community in defining the development and implementation of policies, practices, and strategies to promote sound employee and labour relations with respect to the University's bargaining units. Working collaboratively with the Human Resources Manager and University Counsel, the Senior Labour Relations Consultant will act as a spokesperson and/or support the academic spokesperson in Collective Agreement negotiations, propose changes to collective agreements, analyze, develop and recommend the financial mandate, and prepare formal mandate documents for the senior management and the Board of Governors. This position will also provide counsel, guidance, and training to management (both academic and non-academic) on the handling of labour relations issues, including the interpretation and application of collective agreements, personnel policies and procedures, and relevant legislation as well as provide advice on labour relations trends and arbitral or administrative tribunal decisions.
As the ideal candidate, in combination with over 5 (five) years of relevant experience in the labour relations field, you have graduated with a bachelor's degree in industrial relations or in a field related to the primary responsibilities. You have experience at the negotiating table, and strong knowledge of labour relations principles, legislation and interpretation of collective agreements. You are a highly capable collaborator who can build strong and productive working relationships with union representatives through effective communication and a consultative approach. You are a critical thinker with the ability to use logic and reasoning to identify the strengths and weaknesses of alternative solutions, conclusions, or approaches to problems. You have a genuine approach to building relationships, and you are sincerely committed to improving Labour Relations at Cape Breton University.
If you are interested in pursuing this opportunity, please apply by clicking "apply now" below for more information or to ask any questions, please contact Mark Gillis at mgillis@kbrs.ca,   Natalie Lagace at nlagace@kbrs.ca or Andrea Forbes-Hurley at aforbeshurley@kbrs.ca.  
Cape Breton University is strongly committed to fostering diversity within our community. We welcome those who would contribute to the further diversification of our staff, our faculty and its scholarship including, but not limited to, women, visible minorities, Indigenous peoples, persons with disabilities, and persons of any sexual orientation or gender identity. Please note that all qualified candidates are encouraged to apply but applications from Canadians and permanent residents will be given priority.
Cape Breton University will provide support in its recruitment processes to applicants with disabilities, including accommodation that takes into account an applicant's accessibility needs. If you require accommodation in order to participate as a candidate in the recruitment process, please contact accommodate@kbrs.ca or communicate your needs to the recruitment professional named in the job description.