CIHR Tier 2 Canada Research Chair - Anti-Indigenous Racism And Discrimination In Health Systems
Image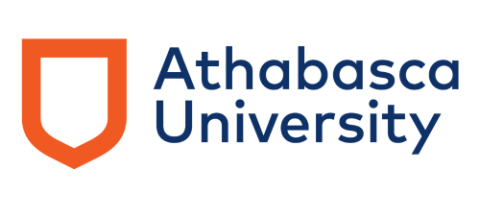 CIHR Tier 2 Canada Research Chair - Anti-Indigenous Racism And Discrimination In Health Systems
The Faculty of Health Disciplines (FHD) at Athabasca University (AU) invites applications from exceptional emerging scholars with demonstrated potential for leadership and international recognition in the field of Anti-Indigenous Racism and Discrimination in Health Systems to be nominated for a Canadian Institutes of Health Research (CIHR) Tier 2 Canada Research Chair (CRC).  
The successful candidate will receive an initial one-year academic appointment commencing July 1, 2024, converted to a full-time, tenure-track position at the rank of Assistant or Associate Professor upon successful nomination of the CRC. The successful candidate will be supported to prepare a nomination for the April 2024 CRC Program deadline.  
The Faculty of Health Disciplines is strategically positioned to ensure the nominee can achieve national and international recognition in this field over the term of the CRC. This research area responds to the World Health Organization's Future Global Health Challenge areas, the Government of Canada's call to address anti-Indigenous racism in health systems while also aligning with AU's current Strategic Research Plan. Most importantly the proposed Chair fits with AU's network of Indigenous scholars and partners ("Nukskahtowin") to promote the acknowledgment and development of traditional Indigenous knowledge and to support, protect and preserve Indigenous knowledge, education, and oral traditions. The global challenges associated with inequity in health systems must be addressed through collaboration with Indigenous peoples, nations, communities, and other partners. FHD will support the CRC nominee in a research agenda that moves with and beyond health-focused disciplines to encourage new models of collaborative thinking.  
CRC Eligibility Criteria  
The Canada Research Chair Program seeks to attract and retain a diverse cadre of world-class researchers to reinforce academic research and training in Canadian post-secondary institutions. Tier 2 Chairs are intended for exceptional emerging scholars (i.e., candidates must have been an active researcher in their field for fewer than 10 years at the time of nomination) who:   
(a) are excellent emerging world-class researchers who have demonstrated particular research creativity, activity, output, and impact,   
(b) have demonstrated the potential to achieve international recognition in their field in the next five to ten years, and   
(c) have the potential to attract, develop, and retain excellent trainees, students, and future researchers.   
The chairholder must demonstrate an original, innovative, and high-quality research program. Chairs are tenable for five years and renewable once.  
Applicants who are more than 10 years from having earned their highest degree (and where career breaks exist, such as maternity, family or extended sick leave, clinical training, etc.) may have their eligibility for a Tier 2 Chair assessed through the program's Tier 2 justification process. Candidates are encouraged to highlight how alternative paths and/or interruptions have impacted them in their applications. Please consult the Canada Research Chairs website for full program information, including further details on eligibility criteria, www.chairs-chaires.gc.ca. AU recognizes the legitimate impact that leaves (e.g., family leave, leave due to illness) can have on a candidate's record of research achievement. These leaves will be taken into careful consideration during the assessment process.  
Equity, Diversity, and Inclusion in AU's CRC Program  
The Canada Research Chairs Equity, Diversity, and Inclusion Action Plan and target setting methodology guide AU's efforts toward inclusive excellence and aims of increasing representation of the four federally designated groups in the University's CRC program. These four groups include: women and gender minorities, Indigenous Peoples, persons with disabilities, and racialized minorities.   
In accordance with AU's CRC Equity, Diversity and Inclusion Action Plan and program equity targets, this opportunity is designated for a candidate who self-identifies as a woman or other gender minority. Recognizing the importance of both intersectionality and allyship, the committee welcomes applicants who also self-identify as members of a racialized minority or as Indigenous. As you proceed through this application process, you will be encouraged to complete a confidential self-identification form.  
Qualifications  
PhD in a relevant discipline.   

Demonstrated potential for innovative and scholarly research and the ability to develop an externally-funded, high-quality, and internationally recognized research program.  

Demonstrated potential for outstanding teaching and supervisory contributions.  

Ability to foster and role-model a collaborative, equitable, and inclusive approach to research and supervision, including engaging in mentorship within and beyond the immediate activities of the Chair.  
All qualified candidates are encouraged to apply; however, Canadians and permanent residents of Canada will be given priority. Please indicate in your cover letter if you are a Canadian citizen, permanent resident or neither.  
As Canada's national open and online university, AU shapes and enables mutually supportive communities, regardless of where those communities exist through its Imagine and Nukskahtowin plans. While the successful candidate may choose to live and work in their home community, some travel for face-to-face faculty meetings and AU gatherings may be required. Applicants are welcome to live and work in community. Employment at Athabasca University requires residency within Canada.   
How to Apply  
Applicants should submit the following in one single PDF file:  
A cover letter indicating areas of research experience and excellence, also indicating if you are a Canadian citizen, permanent resident or neither.   

A curriculum vitae.  

A research statement that summarizes your research activities and outlines your research program plans for the proposed CRC (maximum 3 pages).   

A description of your teaching interests and experiences as well as thesis and dissertation supervisory experience (maximum 2 pages).  

A statement that identifies your strengths and experience in advancing equity, diversity, and inclusion in your discipline as well as successes in co-created research with Indigenous groups, nations or communities.  

Names of three individuals who will provide letters of recommendation later in the search process.  
The closing date for the opportunity is August 31, 2023.  
If you're interested in learning more about this opportunity, please contact Katherine Frank (kfrank@kbrs.ca) or Lauren Wright (lwright@kbrs.ca). Completed applications can be submitted online by clicking "APPLY NOW". Alternatively, applications can be emailed directly as one PDF to Lauren Wright at lwright@kbrs.ca.   
Educational credentials will be verified before an offer of employment is extended. An offer of employment is conditional upon verification of educational credentials.   
All educational credentials must be recognized in Canada.    
E-Transcripts shared directly from your Post-Secondary Institution via email are acceptable.   
WES may be used to verify international educational credentials. Processing time for verification of international qualifications may take up to one month. Please plan accordingly.  
Athabasca University is committed to employment equity and encourages applications from women, Indigenous Peoples, persons with disabilities, persons of any sexual orientation, persons of any gender identity and expression, and members of visible minorities.  
Athabasca University and KBRS will provide support in the recruitment processes to applicants with disabilities, including accommodation that considers an applicant's accessibility needs. If you require accommodation to participate as a candidate in the recruitment process, please contact accommodate@kbrs.ca or communicate your needs to Lauren Wright, Executive Recruiter at lwright@kbrs.ca.  
About Athabasca University  
Committed to open access and digitally enabled lifelong learning, Athabasca University (est. 1970) is Canada's only public and research-intensive open university offering fully accredited distributed learning from its online virtual campus. Athabasca University bridges the learning, scholarship, and research environments to transform the social, economic, and environmental wellness of citizens, their families, their communities, and their places of work in Alberta, Canada, and around the globe.  
The university's steadfast commitment to equality and inclusive lifelong learning is demonstrated through its proactive and systemic dismantling of barriers that stand between diverse individuals and their personal learning goals. With a global presence, Athabasca University welcomes people who prefer the university's innovative and digital-learning environment from urban, rural, and remote locations everywhere. As a leader in inclusion, Athabasca University enables learners from underserved populations, those from Indigenous ancestry, those who by choice or through life circumstance cannot attend a place-based university, and those attending place-based post-secondaries who crave increased flexibility and control. An inspired and willing partner within Alberta's adult learning system, Athabasca University collaborates with a wide array of stakeholders to amplify the opportunities and success for learners and their communities.