Director Of Marketing And Communications
Image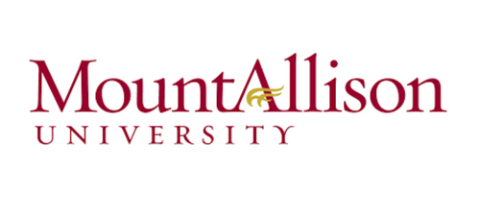 Industry
Administration
Human Resources
Sales, Marketing & Communications
Apply Now
Founded in 1839, Mount Allison University attracts some of the most talented and creative minds from across the country and around the world to Sackville, New Brunswick. Mount Allison has one of the most beautiful university campuses in Canada and is home to approximately 2300 students. The University offers seven undergraduate degree programs and more than 50 programs of study. The University has been ranked Canada's #1 undergraduate university by Maclean's Magazine more times than any other university, a record that reflects the combined efforts of faculty, students, and staff. Mount Allison provides a unique experience for students, one with direct access to leading researchers and instructors in the smaller-sized classroom, studios, and lab settings. Students are encouraged to become well-rounded graduates and citizens through interdisciplinary degree programs and by becoming involved in numerous groups, clubs, and co-curricular activities based on campus and in the local community. Throughout its history 55 Mount Allison students have earned Rhodes Scholarships, and the University counts many of Canada's top business, cultural, educational, and community leaders among its graduates.

What Does This Role Entail?
Reporting to the Vice-President University Advancement, the Director of Marketing and Communications provides both strategic direction and hands-on support to the University in the key areas of marketing, branding, communications, media relations, and public relations. These functions will work in an integrated way to advance the mission of the University by building its reputation and attracting new resources to the University. While providing marketing and communications oversight to the University community generally, the Director will provide strategic communications and marketing advice and support to Student Affairs (student recruitment), Alumni Relations and Development.

Ideal Candidate Profile
As the ideal candidate, you are a strategic and inspirational leader and are able to motivate and direct your team while leveraging your unique skills to meet the department's and University's strategic goals. You have a post-secondary degree with a focus on marketing, communications, public relations or a related field, and at least 10 years of senior leadership experience in strategic marketing and communications, preferably within a complex, unionized environment. You have demonstrated experience leading and managing integrated reputation and brand management across all marketing channels including digital, social media and print. You are adept in developing, implementing, and measuring strategic marketing and communication plans and programs. Your strong business, technical, and marketing and communications acumen allow you to navigate and implement strategic marketing initiatives that are bolstered by an in-depth understanding of both traditional and digital delivery platforms and the use of data and analytics to inform decision making.

An excellent communicator, you are able to use your oral and written prowess to build relationships both inside and outside the organization as well as communicate a consistent brand through your work of marketing the organization. You are experienced in providing effective advice and counsel on institutional marketing to your team as well as the members of the executive team. Highly adaptable and flexible in your approach, you are not afraid to innovate and change course when needed. You bring a cross-section of expertise in developing content for a variety of media, including traditional publications, websites, broadcast, and print media and you are not afraid to dive into new and digital, cutting-edge media.

How to Apply
If you are interested in pursuing this exciting opportunity, please apply online at http://www.kbrs.ca/Career/17021. For more information or to ask any questions, please contact Heather Simmons at hsimmons@kbrs.ca, Andrea Forbes-Hurley at aforbeshurley@kbrs.ca, or Erin MacDonald at emacdonald@kbrs.ca.

Land Acknowledgement
Mount Allison acknowledges that it is located within the territory of Mi'kma'ki, the unceded, ancestral territory of the Mi'kmaq. Mount Allison's relationship and privilege to live on this territory was agreed upon in the Peace and Friendship Treaties of 1752. Because of this treaty relationship, it is to be acknowledged that members of the Mount Allison community are all Treaty people and have a responsibility to respect this territory.

Diversity and Accessibility Statement
Mount Allison is committed to diversity, inclusivity, and accessibility. We encourage applications from members of racialized communities, Indigenous persons, persons with disabilities, and persons of all sexual and gender identities. We seek candidates with qualifications and knowledge to contribute specifically to the further diversification of our campus community.

As part of the recruitment process, KBRS will provide support in its recruitment processes to applicants with disabilities, including accommodation that considers an applicant's accessibility needs. If you require an accommodation to participate as a candidate in the recruitment process, please contact accommodate@kbrs.ca or communicate your needs to our team.