CEO
Image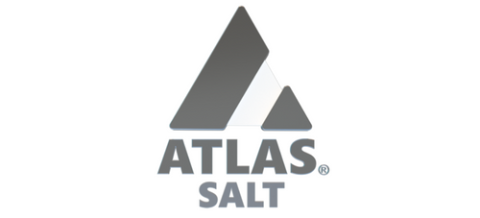 Chief Executive Officer, Atlas Salt, Inc.
St. John's, NL with hybrid work possibilities
The first new North American salt mining project in 23 years – be part of building a new mining legacy.
Atlas Salt, Inc. is seeking an experienced and visionary CEO to lead the company into the future, as they begin construction and operation of a new salt mine.
The Company
Atlas Salt is rapidly advancing its 100%-owned Great Atlantic Salt Project through the Feasibility Stage as a highly efficient, scalable, and environmentally friendly "Salt Factory" on the west coast of Newfoundland. Atlas is a public company trading on the TSXV Stock Exchange whose main asset is the Great Atlantic salt project.
Great Atlantic is the premier undeveloped salt deposit situated in the heart of a large regional U.S./Canadian road salt market facing a significant domestic production shortfall. The proposed mine presents an incredible opportunity given its combination of size, shallowness, and logistical advantages. A robust preliminary economic assessment has confirmed the company's vision for this project with mine infrastructure designed for up to 4 million tonnes of production and ample resources to extend production beyond 30 years. Mining designs, development plans, and schedules have been prepared for a fully electric, mechanized room and pillar mining operation. The Company has a strong cash position and no debt, perfectly positioned to move toward mine finance.
The Role
Atlas will be building a salt mine for the 21st century, with a vision of using state-of-the-art technology and industry best practices to optimize production in a sustainable way. Construction of the mine would occur over three years, with access to the deposit via twin declines. Extraction of rock salt would occur using the room and pillar method, with continuous mining equipment. The CEO will be responsible for overseeing all aspects of the company's operations, including mine financing, front end engineering, construction, commissioning, sales, marketing, and administration and in the short-term, would be responsible for building a team to execute new mine development and manage corporate processes to maximize shareholder value.
Responsibilities:
• Undertake the role of CEO of a publicly traded company in compliance with stock exchange and securities rules and regulations.
• Manage corporate strategies to maximize shareholder value, including responding to and negotiating potential mergers and acquisitions.
• Oversee all aspects of the salt mine's financing, permitting, development, construction, commissioning, and ramp-up of production.
• Develop and maintain relationships with customers, suppliers, and other stakeholders in the industry, and identify opportunities for growth and expansion.
• Manage the company's financial performance, including project financing, budgeting, forecasting, reporting and auditing.
• Develop and implement policies and procedures for all areas of the business, ensuring compliance with all relevant laws and regulations.
• Build and lead a high-performing team of professionals, including hiring and performance management.
• Represent the company in industry associations, forums, townhalls, and in various media campaigns.
• Develop and maintain positive relationships with local communities, local residents, and government agencies.
• Ensure the health and safety of all employees, contractors, and visitors to the site.
• Promote the strategic value of the salt assets to both the investment community, local community and government.
• Uphold high environmental and social standards in regard to the Company and its activities.
The Ideal Candidate
The ideal candidate will have a strong background in mining, with a proven track record of successfully managing large-scale projects and teams. They will have excellent theoretical and practical knowledge of mining, with an ability to assess and foresee challenges and opportunities. They are an adept problem-solver, capable of identifying effective and creative solutions to challenges in a timely way.
Qualifications and experience:
• An undergraduate degree in Mining Engineering, Natural Resources, Business Administration, or a related field.
• Minimum of 15 years' experience in mining, with at least 5 years in a leadership role, preferable as a senior officer of a publicly traded company.
• Demonstrated competency in managing large-scale mining projects, with a strong track record in corporate finance.
• Strong financial acumen, with experience in project financing, budgeting, forecasting, financial reporting and auditing.
• Experience with mergers and acquisitions in a public company context.
• Demonstrated high-level skill in verbal, written and interpersonal communications, with the ability to build and maintain relationships with a variety of constituents including shareholders, the investment community, financial community, government, local communities and corporate partners.
• Demonstrated experience in developing and implementing policies and procedures, ensuring compliance with all relevant laws and regulations.
• Demonstrated capacity to speak to media and constituents, providing information accurately and in the right way for each audience.
Skills and attributes:
• Capacity for strategic thinking, paired with a strong business acumen with a focus on execution—able to identify opportunities for growth and expansion.
• A visionary, yet analytical mind, finding fulfillment in innovating and improving details, systems, and processes.
• Confidence and determination, exceptional team leadership skills, an entrepreneurial mindset, and willingness to work in a growth setting.
• Strong leadership capability, with a proven ability to build and lead high-performing teams.
• Adaptability, able to manage unforeseen challenges, seeing opportunities to innovate where others see problems.
• A strong negotiator to navigate the challenges of mine development and strategic corporate objectives.
• Adept at working closely with a Board of Directors to accomplish objectives.
We will provide support in the recruitment processes to applicants with disabilities, including accommodation that considers an applicant's accessibility needs. If you require accommodation to participate as a candidate in the recruitment process, please contact accommodate@kbrs.ca
If you are interested in pursuing this exciting leadership opportunity or learning more, please contact Michelle Doyle at mdoyle@kbrs.ca or Dr. Jennie Massey at jmassey@kbrs.ca or submit your application by clicking the "Apply Now" button below.