Legal Counsel
Image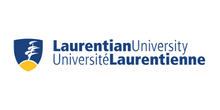 Laurentian University is searching for a Legal Counsel to support the operations of its General Counsel's Office.
The Organization
Laurentian University is located within the territory of the Robinson-Huron Treaty of 1850 and recognizes its placement on the traditional lands of the Atikameksheng Anishnawbek, as well as its proximity to Wahnapitae First Nation.
The University serves over 8000 students and is one of two bilingual universities in the province of Ontario. Committed to its bilingual, tri-cultural mandate, Laurentian University offers an outstanding university experience in English and French with a comprehensive approach to Indigenous education. Laurentian's beautiful, forested campus is surrounded by fresh-water lakes, conservation lands and hundreds of kilometres of cross-country and hiking trails while situated in the geographic centre of Greater Sudbury, northern Ontario's major urban centre (population 160,000). Laurentian University has close and productive ties to Science North, SNOLAB, Health Sciences North and multiple post-secondary institutions.
Recently celebrating its 60th anniversary, Laurentian's vision for the future is as a university focused on the needs of the north and the communities it serves. The University prepares its graduates to be the next generation of leaders who bring innovative solutions to local and global issues, recognizing that experience is essential to the success of our graduates entering the workforce.
The Role
A member of the General Counsel's Office, the Legal Counsel reports to the University General Counsel and provides support to senior leaders, administration, and faculty on a variety of legal matters as may be directed. They are tasked with identifying practical solutions to the University's legal matters      while demonstrating business practicality, sound legal judgment and an understanding of the unique features of the academy and Laurentian.
Key areas of oversight and responsibility are:
Privacy – Responsible for matters related to privacy and access to information, policies, procedures, and adherence to related legislation.
Sensitive File Management – Manage a range of complex and sensitive files that may involve ethical issues or impact the reputation of the University and members of the University community and careful judgement is required to prioritize these files and to act to minimize any potential liability.
Legal Services – Supports Faculties and administrative units on a wide range of legal issues and works closely with those individuals who are leading portfolios that include legal liability, policy development and application, labour and employment law, and administrative law.
Legal Advice – The Legal Counsel may also be tasked with providing legal advice in any of the following areas of law: business transactions, privacy & records management, procurement and contract law, risk management and insurance, immigration, advancement & trusts, copyright & intellectual property, pension & benefits, land & facilities use, labour & faculty relations, research & commercialization, health law, and occupational health & safety.
The Ideal Candidate
As the ideal candidate, you are an experienced lawyer with the ability to respond to complex legal situations involving many different areas of the law. You have a proven ability to work in a time sensitive, high volume work environment, demonstrating a strong attention to detail and compliance.
You are a highly relational leader, with excellent interpersonal and communication skills including the ability to communicate effectively with senior leadership, and deliver clear reports concisely. You are capable of building trust with constituents and invested in the success of the community and the University. You have demonstrated success in the timely provision of legal services to various internal and external stakeholders in a complex, public environment.
Qualifications and Experience:
A Law degree and eligibility to practice law in Ontario (must be a member in good standing, or eligible to become a member in an agreed upon timeframe, of the Law Society of Ontario).

At least 4 years of experience related to the specified responsibilities, with preference given to candidates with experience in higher education or the public sector.

Experience interpreting and explaining legal issues and providing practical advice to senior executives.

Demonstrated experience in the development and/or review of policies, procedures, practices, and processes to limit legal exposure and manage risk.

Knowledge of best practices in governance; ideally in an academic or broader public sector environment.

Broad legal knowledge that is relevant in the context of higher education, including contracts, employment and labour, intellectual property, privacy, and human rights.

Networking skills– to facilitate external relations with similar roles and legal organizations.

Fluent bilingualism (French and English), oral and written, is preferred.
You are someone with:
Exceptional communication skills, able to translate complex legal advice simply and succinctly for executives, the Board, and other members of the institution.

Demonstrated skill in negotiation and experience in a unionized environment is an asset.

Integrity and objectivity, with sound judgment combined with diplomacy and discretion.

A credible, collaborative, and consultative leadership style with the ability to build strong, trusting relationships.

Decisiveness combined with a facilitative style and the ability to effectively explain decisions and bring clarity to complex issues.

A high energy level and the capacity to balance multiple priorities while being responsive.
Salary: Commensurate with experience
If you are interested in this opportunity, contact Debra Clinton at dclinton@kbrs.ca, Dr. Jennie Massey at jmassey@kbrs.ca, Kyle Steele at ksteele@kbrs.ca, or submit your full application package online by clicking the "Apply Now" below.
Employment Equity at Laurentian
Laurentian University is an inclusive and welcoming community committed to employment equity. Applications are encouraged from members of equity-seeking communities including women, racialized and Indigenous persons, persons with disabilities, and persons of all sexual orientations and gender identities/expressions.
Laurentian University is committed to providing an inclusive and barrier-free experience to applicants with accessibility needs. Requests for accommodation can be made at any stage during the recruitment process. Please contact accommodations@kbrs.ca to request accommodation.
All qualified persons are encouraged to apply; however, in accordance with Canadian immigration requirements, Canadian citizens and permanent residents of Canada will be given priority.
To comply with federal laws, the University is obliged to gather statistical information as to how many applicants for each job vacancy are Canadian citizens / permanent residents of Canada. Applicants need not identify their country of origin or citizenship; however, all applicants must include one of the following statements: "I am a Canadian citizen / permanent resident of Canada"; OR, "I am not a Canadian citizen / permanent resident of Canada" in their cover letter. Applications that do not include this information will be deemed incomplete.
——
Conseillère juridique, Université Laurentienne
Sudbury, Ontario
L'Université Laurentienne est à la recherche d'un conseiller juridique pour soutenir les opérations de son bureau de l'avocat général.
L'organisation.
L'Université Laurentienne est située sur le territoire du Traité Robinson-Huron de 1850 et reconnaît son emplacement sur les terres traditionnelles des Atikameksheng Anishnawbek, ainsi que sa proximité avec la Première Nation Wahnapitae.
Avec plus que 8000 étudiants, l'Université Laurentienne est une des deux universités bilingues qui se trouve dans la province de l'Ontario. Attachée à son mandat bilingue et triculturel, l'Université Laurentienne offre une expérience universitaire exceptionnelle en anglais et en français avec une approche globale de l'éducation autochtone. Le magnifique campus boisé de la Laurentienne est entouré de lacs d'eau douce, de terres protégées et de centaines de kilomètres de sentiers de ski de fond et de randonnée tout en étant situé au centre géographique du Grand Sudbury, le principal centre urbain du nord de l'Ontario (population de 160 000). L'Université Laurentienne entretient des liens étroits et productifs avec Science Nord, SNOLAB, Health Sciences North et plusieurs établissements postsecondaires.
Célébrant récemment son 60e anniversaire, la vision de l'avenir de la Laurentienne est celle d'une université axée sur les besoins du Nord et des communautés qu'elle dessert. L'Université prépare ses diplômés à être la prochaine génération de leaders qui apportent des solutions innovantes aux problèmes locaux et mondiaux, reconnaissant que l'expérience est essentielle au succès de nos diplômés entrant sur le marché du travail.
Le rôle
Membre du bureau de l'avocat général, le conseiller juridique relève de l'avocat général de l'université et fournit un soutien aux hauts dirigeants, à l'administration et au corps professoral sur diverses questions juridiques, selon les directives. Ils sont chargés d'identifier des solutions pratiques aux questions juridiques de l'Université tout en démontrant un sens pratique des affaires, un bon jugement juridique et une compréhension des caractéristiques uniques de l'académie et de la Laurentienne.
Les principaux domaines de surveillance et de responsabilité sont les suivants:
Confidentialité – Responsable des questions liées à la confidentialité et à l'accès aux informations, aux politiques, aux procédures et au respect de la législation connexe.
Gestion de fichiers sensibles - Gérer une gamme de fichiers complexes et sensibles qui peuvent impliquer des problèmes éthiques ou avoir un impact sur la réputation de l'Université et des membres de la communauté universitaire et un jugement prudent est nécessaire pour hiérarchiser ces fichiers et agir pour minimiser toute responsabilité potentielle.
Services juridiques - Soutient les facultés et les unités administratives sur un large éventail de questions juridiques et travaille en collaboration avec les personnes qui dirigent des portefeuilles comprenant la responsabilité juridique, l'élaboration et l'application de politiques, le droit du travail et de l'emploi et le droit administratif.
Conseils juridiques - Le conseiller juridique peut également être chargé de fournir des conseils juridiques dans un des domaines suivants du droit  : transactions commerciales, confidentialité et gestion des documents, droit des marchés et des contrats, gestion des risques et assurances, immigration, avancement et fiducies, droit d'auteur et propriété intellectuelle, retraite et avantages sociaux, utilisation des terrains et des installations, relations de travail et de faculté, recherche et commercialisation, droit de la santé et santé et sécurité au travail.
Le candidat idéal
En tant que candidat idéal, vous êtes un avocat expérimenté capable de répondre à des situations juridiques complexes impliquant de nombreux domaines du droit. Vous avez une capacité avérée à travailler dans un environnement de travail à volume élevé et sensible au facteur temps, démontrant une grande attention aux détails et à la conformité.
Vous êtes un leader hautement relationnel, avec d'excellentes compétences interpersonnelles et de communication, y compris la capacité de communiquer efficacement avec la haute direction et de fournir des rapports clairs de manière concise. Vous êtes capable d'établir la confiance avec les électeurs et de vous investir dans le succès de la communauté et de l'Université. Vous avez fait preuve de succès dans la prestation en temps opportun de services juridiques à divers intervenants internes et externes dans un environnement public qui est complexe.
Diplômes et expérience:
Un diplôme en droit et l'admissibilité à exercer le droit en Ontario (doit être membre en règle ou admissible à devenir membre dans un délai convenu du Barreau de l'Ontario).

Au moins 4 ans d'expérience en rapport avec les responsabilités spécifiées, avec une préférence donnée aux candidats ayant une expérience dans l'enseignement supérieur ou le secteur public.

Expérience de l'interprétation et de l'explication de questions juridiques et de la prestation de conseils pratiques aux cadres supérieurs.

Expérience démontrée dans le développement et/ou la révision de politiques, procédures, pratiques et processus pour limiter l'exposition juridique et gérer les risques.

Connaissance des meilleures pratiques en gouvernance ; idéalement dans un environnement universitaire ou du secteur public élargi.

Connaissances juridiques étendues pertinentes dans le contexte de l'enseignement supérieur, y compris les contrats, l'emploi et le travail, la propriété intellectuelle, la vie privée et les droits de l'homme.

Compétences en réseautage – pour faciliter les relations externes avec des rôles similaires et des organisations juridiques.

Un bilinguisme courant (français et anglais), oral et écrit, est préférable.
Vous êtes quelqu'un avec:
Compétences exceptionnelles en communication, capable de traduire simplement et succinctement des conseils juridiques complexes pour les cadres, le conseil d'administration et les autres membres de l'institution.

Compétence démontrée en négociation et expérience dans un environnement syndiqué est un atout.

Intégrité et objectivité, avec un bon jugement allié à la diplomatie et à la discrétion.

Un style de leadership crédible, collaboratif et consultatif avec la capacité d'établir des relations solides et de confiance.

Esprit de décision combiné à un style de facilitation et capacité à expliquer efficacement les décisions et à clarifier les problèmes complexes.

Un haut niveau d'énergie et la capacité d'équilibrer plusieurs priorités tout en étant réactif.
Salaire: A la hauteur de l'expérience
Si cette opportunité vous intéresse, contactez le Debra Clinton à dclinton@kbrs.ca, Dr Jennie Massey à jmassey@kbrs.ca, Kyle Steele à ksteele@kbrs.ca ou soumettez votre dossier de candidature complet en ligne en cliquant sur "Apply Now" ci-dessous.
L'équité en matière d'emploi à la Laurentienne.
L'Université Laurentienne est une communauté inclusive et accueillante engagée envers l'équité en matière d'emploi. Les candidatures sont encouragées par les membres des communautés en quête d'équité, y compris les femmes, les personnes racialisées et autochtones, les personnes handicapées et les personnes de toutes les orientations sexuelles et identités/expressions de genre.
L'Université Laurentienne s'engage à offrir une expérience inclusive et sans obstacle aux candidats ayant des besoins d'accessibilité. Les demandes d'accommodement peuvent être faites à n'importe quelle étape du processus de recrutement. Veuillez contacter accommodations@kbrs.ca pour demander un hébergement.
Toutes les personnes qualifiées sont encouragées à postuler; cependant, conformément aux exigences canadiennes en matière d'immigration, les citoyens canadiens et les résidents permanents du Canada auront la priorité.
Pour se conformer aux lois fédérales, l'Université est tenue de recueillir des informations statistiques sur le nombre de candidats pour chaque poste vacant qui sont citoyens canadiens / résidents permanents du Canada. Les candidats n'ont pas besoin d'identifier leur pays d'origine ou leur citoyenneté ; cependant, tous les candidats doivent inclure l'une des déclarations suivantes : «  Je suis un citoyen canadien/résident permanent du Canada  »  ; OU, "Je ne suis pas un citoyen canadien / résident permanent du Canada" dans leur lettre d'accompagnement. Les candidatures ne contenant pas ces informations seront considérées comme incomplètes.