Superintendent
Image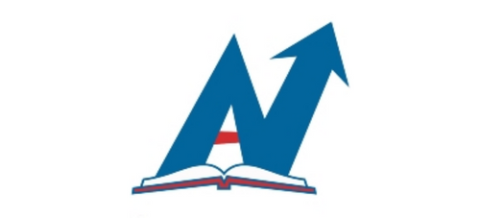 Superintendent, Anglophone North School District (ASD-N)
KBRS has partnered with Anglophone North School District (ASD-N) in seeking the next Superintendent to lead their organization.
The District
Situated in the beautiful Northern region of New Brunswick, the District was formed in 2012 and is one of the seven school districts in New Brunswick. Operating 33 public schools, the district directly serves children and youth ranging from kindergarten to Grade 12. It also provides oversight and administration of early learning resources and programs, defining a roadmap that establishes a continuum of learning from birth. The Anglophone North School District community commits to engaging children and students in an inclusive environment that embraces teamwork, responsibility, innovation, and personal excellence. The district includes 7 subdistricts and serves approximately 7,743 students (2022). Headquartered in Miramichi, New Brunswick, it encompasses the geographical area of Tide Head to Blackville to Harcourt to Rexton to Tabusintac and includes Elsipogtog, Tjipogtotjg, Esgenoopetitj, Natoaganeg, Ugpi'Ganjig, Lno Minigog, Oinpegitjoig, Metepenagiag and Listuguj First Nation communities.
The Role
With a passion for public education, you will lead the development and advancement of best practices in educational management while ensuring program initiatives and strategic goals are in line with the vision and mandate of the District that strives for excellence in education. You will be critical to the positive vision for public education, and you will foster and maintain strong relationships within the community. Always leading through a student-centred lens, you will foster an environment of inclusion, academic achievement, growth, trust, positivity, and collaboration among all stakeholders.
Reporting to the District Education Council, the Superintendent will be responsible for educational leadership and overall management of the school system including educational programs, student learning outcomes, finances, operations, and human resources.
Key Responsibilities
• Providing leadership in quality education, enhancing community involvement and efficient delivery of programs and services.
• Coordinating and administering the educational programs and services prescribed by the Minister of Education and Early Childhood Development.
• Having the primary responsibility for the preparation and implementation of the District Improvement Plan, District Performance Report, and the District Expenditure Plan.
• Ensuring the allocation, management and development of all human resources in the district.
• Working collaboratively with Indigenous communities within the District.
• Providing for the effective and efficient management of available financial resources.
• Ensuring District and Provincial policies are followed.
• Attending and participating in District Education Council meetings.
• Ensuring that effective communication mechanisms are in place.
• Attending Ministry Forums and other provincial meetings.
The Ideal Candidate
As the ideal candidate, you have served as a strategic and visionary educational leader within the public school system. You bring a passion for enabling student success and a reputation for fostering a culture that supports excellence, communication, collaboration, innovation and celebrates diversity. When it comes to building effective working relationships, you are a natural. Your well-developed interpersonal and communications skills have allowed you to build strong relationships with a diverse group of partners including teachers, principals, community and business leaders, government officials, Indigenous community leaders, and the general public.
Qualifications
• Five (5) years of teaching experience in the public school system.
• Ten (10) years of administrative leadership and supervisory experience in education.
• Must possess a master's degree in Education.
• An equivalent combination of training and experience may be considered.
• Outstanding leadership and interpersonal skills.
• The ability to apply knowledge, experience and commitment in the areas of academic achievement, diversity, inclusion and human rights.
• An appreciation and understanding of Indigenous culture, and the ability to build trusting relationships with Indigenous leaders.
• Bilingualism would be considered an asset in this role.
Attributes and Skills
• Analytical abilities which lead to the development of standards and guidelines that support the implementation of effective policies.
• You are culturally competent and believe in the principle of unity in diversity.
• The ability to apply strong budget management skills in a unique environment with competing emergencies, reactive maintenance, and evolving priorities.
• Exceptional written and verbal communication skills.
• Confidence in acting as the public face of an organization.
• The ability to establish credibility with all audiences such as community members, teachers, district staff, Indigenous leaders, and government contacts.
We will provide support in the recruitment processes to applicants with disabilities, including accommodation that considers an applicant's accessibility needs. If you require accommodation in order to participate as a candidate in the recruitment process, please contact accommodate@kbrs.ca
If you are interested in pursuing this exciting leadership opportunity, please apply online by clicking the "Apply Now" button below.   For more information, contact Debra Clinton at dclinton@kbrs.ca, Kyle Steele at ksteele@kbrs.ca or Dr. Jennie Massey at jmassey@kbrs.ca.