Chief Financial Officer
Image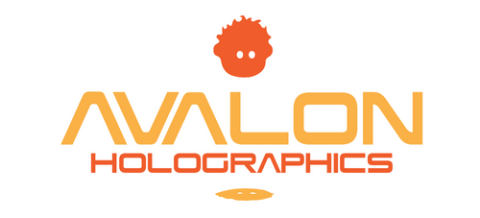 Chief Financial Officer, Avalon Holographics
KBRS has partnered with Avalon Holographics in seeking a Chief Financial Officer (CFO) to join their dedicated team of collaborative industry experts and inventors. The CFO will contribute their expertise in capital requirements to secure investments and meet revenue targets for long-term project funding needs.
The Company
We're building the world's most advanced holographic displays by leading the next wave of display technology. Our professional holographic displays will revolutionize the way people produce, view, and understand visual content. By replicating the experience of looking at real objects, they will produce realistic, comfortable, and accessory-free experiences.
We are a diverse group of professional dreamers and doers who have come together to tackle a monumental challenge and we're excited to bring it to life. We're dedicated, hardworking, and like to have fun.
The Role
Working closely with the President, with accountability to the Board of Directors, the CFO leads a comprehensive financial strategy to support bringing our cutting-edge technology to commercial markets and fostering long-term growth and success. They work collaboratively with the President and Controller regarding corporate finance, budgeting, financial planning, treasury and tax planning. The CFO communicates regularly with investors and the Board to implement business development initiatives as well as targeting new partnership opportunities.
Key expectations and areas of responsibility are:
Strategic Advisory– Providing business and financial knowledge, expertise, advice, and vision to support the development of corporate strategy and realization of the company's potential.
Resourcing – Utilizing their fundraising expertise, together with that of the President, to explore available sources of capital to secure long term financial stability. The individuals will also take ownership of upholding the capital requirements set by investors to ensure targets are met.
Supporting Product Commercialization – Providing financial analysis and contracting for ongoing product commercialization.
Partnership Development – Working with the President on driving non-dilutive funding opportunities, including Canada's Industrial and Technological Benefits Policy (ITB) and government grants.
The Ideal Candidate
The ideal candidate is someone who is motivated by their own success and that of the company. They are a self-starter who enjoys collaboration with internal team members but needs no management instruction to identify daily required duties necessary to be successful in their job. They bring expert skills in strategic capital funding, financial management, and business networking. The CFO will be comfortable in a start-up working environment where the need to be resourceful is key and not a barrier to making sound and timely decisions. This person will be held to a high level of accountability for their work and find such accountability motivating and encouraging to their creative mindset. The CFO will be a superior problem-solver, capable of identifying effective and creative options for outreach and willing to travel as needed.
Qualifications and Experience
● Bachelor's degree in Finance, Accounting, Business Administration, or a related field; MBA preferred.
● Minimum of 10 years of experience in a financial leadership role, preferably in a tech start-up or similar environment.
● Experience raising capital and securing equity funding from investors.
● Strong leadership skills with capability to advocate for courses of action with colleagues, the Board, and investors.
● Strong financial modeling skills and the ability to analyze financial data and communicate insights to non-financial stakeholders.
● Experience in the tech sector and/or a start-up environment is an asset.
Your Skills and Attributes
● Confidence and determination, an entrepreneurial mindset, and willingness to work in a start-up setting.
● Adaptable, with the ability to manage unforeseen challenges, seeing opportunities to innovate where others see problems.
● Willingness to learn, work hard, and work with others.
● Self-starter who wants to achieve success in a high-pressure environment.
We will provide support in the recruitment processes to applicants with disabilities, including accommodation that considers an applicant's accessibility needs. If you require accommodation to participate as a candidate in the recruitment process, please contact accommodate@kbrs.ca
If you are interested in pursuing this exciting leadership opportunity or learning more, please contact Michelle Doyle at mdoyle@kbrs.ca or Dr. Jennie Massey at jmassey@kbrs.ca or submit your application materials by clicking the "APPLY NOW" button below.