Chief Executive Officer
Image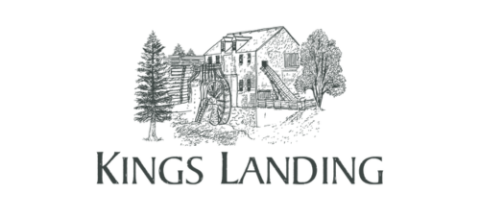 *Version française suivra
Along the Wolastoq (Saint John River), 35 Kilometers from Fredericton, New Brunswick lies the expansive 300-acre iconic living history museum, Kings Landing. Kings Landing is home to nearly 100,000 artifacts and significant historical infrastructure including 70 nineteenth-century buildings, roads and an operating sewage and water system with a mission to create, maintain and operate an iconic, authentic living history museum that will attract, engage, enrich and educate the people of New Brunswick and visitors by showcasing the well-researched adaptation by people who lived along the Saint John River through the 19th century. Kings Landing is focused on providing visitors with an interactive experience and invites guests to roll up their sleeves and put their twenty-first century lives behind them for a few hours. As important as is the historical significance of this heritage site, so too is the economic impact it has on the region and its citizens. Open to the public from June to October for visitation and year-round for special occasions and events, Kings Landing facilitates education, fun, and lifelong memories for all of its visitors.

As it prepares for the exciting celebration of its upcoming 50th anniversary, and in alignment with the Department of Tourism, Heritage and Culture's "the Invitation" strategy to make the province as a top Canadian tourism destination, Kings Landing is searching for its next Chief Executive Officer to lead the organization into the future.
What does this role entail?
Reporting to the Board of Directors, the Chief Executive Officer (CEO) is tasked with providing overall leadership and day-to-day management of Kings Landing. The CEO champions the organization's mission and commitment to ensure that the promotion of educational opportunities, preservation and historical integrity are at the core of all that it does. The CEO leads a dedicated team of 22 full-time equivalent staff and 125 seasonal staff and develops and executes operational plans in alignment with the Board's Corporate Strategy, overall strategic goals, mandate, and vision of the organization. The CEO provides stewardship of the $4.5M annual operating budget, works in partnership with the Kings Landing Foundation related to fund development opportunities for educational programming and ensures the long-term financial sustainability of the organization. Acting as a key spokesperson, the CEO represents the organization externally to enhance its profile and to build and strengthen strategic partnerships with government, community partners, donors, funders, and volunteers.
Who is right for this role?
As the ideal candidate, you are a strategic and transformational leader with proven experience leading unionized teams, overseeing facilities and budgets, delivering high quality, innovative services and programs and mobilizing organizational change in complex, multi-stakeholder environments. Ideally, you have a post-secondary degree in public or business administration, museum studies, history or a related field.

As a clear, authentic, emotionally intelligent and compelling communicator, you engage and build rapport with a diverse range of organizational partners. You are able to effectively build the profile of your organization through strategic marketing and partnerships and you identify funding opportunities that advance the program, service and infrastructure renewal goals of your organization. You are passionate about the culture and tourism industry and believe deeply in preserving and maintaining the historical integrity of iconic heritage sites and their infrastructure. Most of all, as a leader, you believe true success lies in fostering a cohesive, inclusive, and collaborative organizational culture that enables and inspires the members of your team to work together to champion the mission of the organization.
Written and spoken competence in English is required. Please state your language competence in your application.
How to Apply
If you are interested in pursuing this exciting opportunity, please apply online by clicking "Apply Now" below. For more information or to ask any questions, please contact Daniella Sam at dsam@kbrs.ca, Erin MacDonald at emacdonald@kbrs.ca, or Andrea Forbes-Hurley at aforbeshurley@kbrs.ca.
Accessibility and Commitment to Equity
Kings Landing is an Equal Opportunity Employer. We are committed to building a workforce that reflects the diversity of the communities in which we live and serve. We encourage and support applications from Aboriginals, persons with disabilities, and members of visible minority groups. Candidates registered with the Equal Employment Opportunity Program and veterans, who are among the most qualified, will be given preference at the time of selection.
As part of the recruitment process, KBRS will provide support in its recruitment processes to applicants with disabilities, including accommodation that considers an applicant's accessibility needs. Should you require an accommodation to participate fully in the recruitment process, please inform KBRS at accommodate@kbrs.ca.

Situé sur les rives du fleuve Wolastoq (ou fleuve Saint-Jean), à 35 kilomètres de Fredericton au Nouveau-Brunswick, l'emblématique musée d'histoire vivante Kings Landing s'étend sur 300 acres. Ce lieu extraordinaire abrite près de 100 000 objets et une importante infrastructure historique, dont 70 bâtiments du XIXe siècle, des routes et un réseau d'égouts et d'eau en service dans le but de créer, d'entretenir et d'exploiter un authentique musée d'histoire vivante capable d'attirer, d'intéresser, de renseigner et d'éduquer la population du Nouveau-Brunswick et les visiteurs en présentant une adaptation bien documentée de la vie sur le long du fleuve Saint-Jean au XIXe siècle. Kings Landing invite les visiteurs à retrousser leurs manches et à laisser leur vie du XXIe siècle derrière eux pendant quelques heures pour vivre une expérience interactive enrichissante. L'importance historique de ce site patrimonial n'est pas moins grande que l'impact économique qu'il a sur la région et sa population. Ouvert au public de juin à octobre pour les visites et tout au long de l'année pour des occasions et des événements spéciaux, Kings Landing est un lieu privilégié d'éducation et d'amusement qui laisse des souvenirs impérissables à tous ses visiteurs.
Alors que le musée vivant se prépare à la célébration de son 50e anniversaire et conformément à la stratégie « L'invitation » du ministère du Tourisme, du Patrimoine et de la Culture visant à faire de la province une destination touristique de premier plan au Canada, Kings Landing est à la recherche d'un directeur général ou d'une directrice générale pour diriger l'organisation.
Caractéristiques du poste
À titre de directeur général ou de directrice générale relevant du conseil d'administration, vous devrez prendre les rênes de Kings Landing et en assurer la gestion au jour le jour. Vous serez un moteur de réalisation de la mission et de l'engagement de l'organisation en plaçant l'éducation et la préservation de l'intégrité historique au cœur de toutes ses activités. À la tête d'une équipe dévouée composée de 22 personnes en équivalent temps plein et 125 employés saisonniers, vous élaborez et mettez en œuvre des plans opérationnels conformes à la stratégie générale du conseil d'administration ainsi qu'aux objectifs directeurs, au mandat et à la vision de l'organisation. Vous serez également responsable de la gestion d'un budget de fonctionnement annuel de 4,5 millions de dollars et travaillerez en partenariat avec la Fondation Kings Landing pour trouver des moyens de financer les programmes éducatifs et assurer la viabilité financière à long terme de l'organisation. En tant que porte-parole principal de l'organisation, vous augmenterez son rayonnement extérieur et vous renforcerez ses relations stratégiques avec le gouvernement, ses partenaires communautaires, ses donateurs, ses bailleurs de fonds et ses bénévoles.
Profil recherché
Idéalement, vous exercez un leadership stratégique et transformationnel et avez une expérience avérée de la direction d'équipes syndiquées, de la supervision d'installations et de budgets, de la fourniture de services et de programmes innovants et de grande qualité ainsi que de la réalisation de changements organisationnels dans un environnement complexe où de multiples parties sont en interaction. Vous êtes également titulaire d'un diplôme d'études postsecondaires en administration publique ou des affaires, en muséologie, en histoire ou dans un domaine connexe.
Votre sens des communications, votre façon de vous exprimer avec clarté, votre authenticité, votre intelligence émotionnelle et votre force de persuasion vous permettent de nouer des relations avec un large éventail de partenaires. De plus, vous savez créer une image de marque forte pour votre organisation par le biais d'un marketing et de partenariats stratégiques et vous savez trouver des possibilités de financement qui favorisent ses objectifs d'amélioration de ses programmes, de ses services et de ses infrastructures. Vous avez une passion pour la culture et l'industrie du tourisme et vous croyez profondément à la préservation et au maintien de l'intégrité historique des sites patrimoniaux emblématiques et de leurs infrastructures. Mais surtout, en tant que DG, vous croyez fermement que le véritable succès réside dans la promotion d'une culture organisationnelle cohésive, inclusive et collaborative, qui encourage et inspire les membres de votre équipe à travailler ensemble pour réaliser la mission qui les unit.
La connaissance de l'anglais parlé et écrit est nécessaire. Veuillez indiquer vos compétences linguistiques dans votre lettre de candidature.
Procédure de candidature
Si ce poste vous intéresse, veuillez postuler en ligne en cliquant sur "Postuler Maintenant" ci-dessous.  Les personnes souhaitant des informations supplémentaires ou ayant des questions peuvent contacter Daniella Sam à dsam@kbrs.ca, Erin MacDonald à emacdonald@kbrs.ca ou Andrea Forbes-Hurley à aforbeshurley@kbrs.ca.
Accessibilité et engagement en faveur de l'équité
Kings Landing est un employeur souscrivant au principe de l'égalité d'accès à l'emploi. Nous voulons avoir des effectifs reflétant la diversité des communautés dans lesquelles nous sommes implantés et que nous servons. Nous encourageons les candidatures de personnes d'origine autochtone, de personnes handicapées et de membres des minorités visibles. Les personnes inscrites au Programme d'égalité d'accès à l'emploi (EAE) ou ayant déjà servi dans les Forces armées et qui font partie des candidatures les plus qualifiés seront privilégiées au moment de la sélection.
Dans le cadre de ce processus de recrutement, KBRS apportera son soutien aux personnes handicapées, notamment en prenant des arrangements pour leurs besoins d'accessibilité particuliers. Si vous avez besoin d'un aménagement pour participer pleinement au processus de recrutement, veuillez contacter KBRS à accommodate@kbrs.ca.