Senior Director Of Marketing And Customer Experience
Image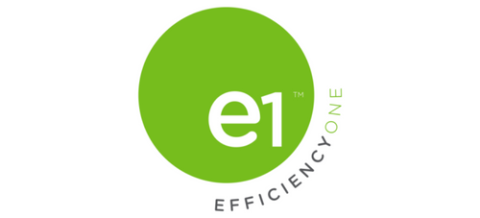 Industry
Sales, Marketing & Communications
Apply Now
Senior Director, Marketing and Customer Experience
A leading energy efficiency enterprise based in Halifax, Nova Scotia, EfficiencyOne works with a number of outstanding partners to supply cost-effective energy efficiency and carbon mitigation services in Nova Scotia and beyond. To date, EfficiencyOne has achieved over $1 billion in energy savings and contributed to 24% of Nova Scotia's GHG emission reductions, helping people achieve their energy goals, save money, conserve resources, improve wellbeing, and combat climate change. If there's a better way to improve energy efficiency, EfficiencyOne will find it. The organization's role is to inform and motivate Nova Scotians to use less energy, use it smarter, and enjoy the good things efficiency brings.
Reporting to the Chief Operating Officer, the Senior Director, Marketing and Customer Experience will;
Use customer insights and advanced data analytics to provide strategic direction for the promotion of EfficiencyOne's energy-saving programs with qualifying customers.

Provide leadership to the marketing, business development, customer experience, customer service, quality assurance and call centre teams to build targeted marketing and customer experience strategies based on the significant data available from smart meters and partners.

Develop, manage and execute comprehensive marketing and communications programs to achieve EfficiencyOne's goals for energy efficiency within specific customer groups, from customer acquisition through the entire customer experience.

Identify opportunities and ensure experiences are appropriately tailored to target groups in this B2C environment, improving the ease with which customers can work with EfficiencyOne.
As the Ideal Candidate you;
Bring strong business acumen and leadership experience within a multi-stakeholder, B2C organization.

Are known for being eternally open to new ideas and a cultivator of a culture of creativity within your team.

Understand how an organization works and understand marketing's power to reach the right people and shepherd them through an experience that meets their various needs.

Balance risk and reward and build and execute strategic plans for maximum impact.

Know how to work with public sector partners but bring the hustle and innovation of a nimble environment.

Are drawn to the powers of information and have experience using data analytics to inform priorities and tailor customer experience in a rapidly changing environment.
All in all, you have an appreciation for the mandate of energy efficiency in support of protecting our climate and are passionate about bringing change to impact local communities and the future.
If you are interested in pursuing this exciting opportunity, please apply online by clicking the "Apply Now" button below.  For more information please contact Kevin Stoddart at kstoddart@kbrs.ca or Claire Holt at 902-424-1105 or cholt@kbrs.ca.