Country / Regional Manager
Image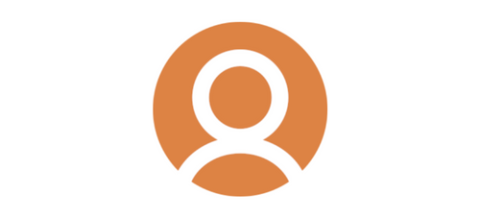 Country / Regional Manager, Amba Health and Care
The company is open to establishing an office anywhere in Canada
Amba Health and Care was founded in 2020, with an intent to help tackle the growing adult care crisis in the UK and around the world. Originally intended to provide peace of mind, it is a uniquely comprehensive and configurable application that integrates mainstream digital equipment to provide a service that is highly personalised and delivers predictive and actionable insights to support the independence of older adults. Their solution passively gathers and analyses information, automatically informing users of simple changes they can make to improve their health, safety and wellbeing. These changes allow the user to prolong their independence, with limited assistance from family, friends, or carers. Amba has applications in the business to business market (public and private institutional settings) as well as the business to consumer market for individuals.
The board of Amba, along with its established investment partners, is seeking a Country / Regional Manager to handle business development and sales in a particular country or region. The successful candidate will exude confidence and determination, exceptional team leadership skills, an entrepreneurial mindset, and willingness to work in a growth setting.
Key areas of oversight and responsibility are:
• Lead sales efforts in their designated region
• Manage installation, procurement, and training for Amba clients
• Collaborate with the rest of the executive leadership team to optimize the growth and performance of the organization.
• Responsible for developing strategic industry partners to execute on the business plan and oversea the associated budget.
Qualifications needed:
• 10 years of progressive leadership and sales experience in the continuing care sector, med-tech, medical device, pharmaceutical, and/or technology industries is an asset, but equivalent experience in other industries may also be suitable
• Experience in a growth or start-up setting is an asset, with an ambition to be well-rewarded based on a success-driven model
• Graduate degree (preferably MBA, MHA or MPH), a P.Eng, and/or equivalent combination of experience and education
• Strong financial management skills
• A strong network within North American continuing care or medical sector is an asset
• An established track record of business development throughout North America
• Experience building a high-performance team, preferably with experience in a rapidly growing company
Skills and attributes:
• Ability to foster a positive culture focused on knowledge sharing and skill building
• Confidence and determination, exceptional team leadership skills, an entrepreneurial mindset, and willingness to work in a growth setting
• Adaptable and capable of managing unforeseen challenges
• An exceptional ability to build relationships, win people over and working effectively with leadership, employees, and partners
• A spirit of positive restlessness—striving to innovate and see possibilities where others see problems
• Excellent problem-solving skills and the ability to identify opportunities to improve process and efficiency
• Excellent written and interpersonal communication skills, including exceptional presentation abilities
What you can expect:
Salary: Commensurate with experience.
Maintain your well-being.
We offer competitive compensation and benefits to our employees including an annual, industry competitive incentive plan, health and dental plan, a group RRSP, and generous and flexible personal time off.
Grow your career.
We are growing, and with planned expansion in the future there is significant room for your growth. In addition, this role presents plenty of opportunities to connect with other senior leaders of the investment groups, and we support ongoing professional development of our staff.
Boost your happiness.
You'll enjoy going to work every day. We pride ourselves on an engaging environment where leaders can make a big impact.
If you are interested in this opportunity, contact Dr. Jennie Massey at jmassey@kbrs.ca, Kyle Steele at ksteele@kbrs.ca or Michelle Doyle at mdoyle@kbrs.ca or click the "Apply Now" by January 27th, 2023.