CEO
Image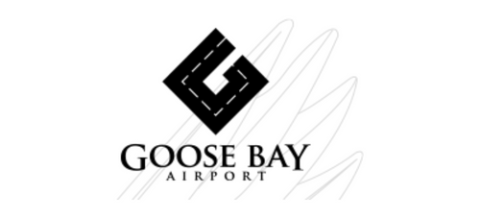 Chief Executive Officer, Goose Bay Airport
Goose Bay Airport is a major international airport located on the East Coast of Canada in Happy Valley-Goose Bay, Labrador. It has a storied history and acts as an important economic driver in the community. The airport handles an average of 160,000 passengers a year through the air terminal building and also regulates the activities at Otter Creek, a water drone located 7 km from the main airport. With two major runways capable of accommodating the largest aircrafts in the world the airport not only serves commercial customers and the travelling public but is open 24 hours a day providing vital emergency response services in the area.
The Role
With support from an engaged Board of Directors, the Chief Executive Officer (CEO) provides executive leadership and management of the airport's strategic plan, administration, programs, and services. Pairing strong leadership with visionary thinking, the CEO oversees the operations and continued growth of the airport. The CEO forges strong relationships with the Department of National Defense, industry partners, government and regulatory partners, employees, passengers, and the community. The CEO manages the airport's leadership team and is accountable for decisions regarding operational and financial management.
The CEO reports to the Board and is responsible for attaining the goals and objectives, while working within the Goose Bay Airport established mandate, policies and budget.
A positive leader driven to strengthen the operations of the Airport, the CEO reports to the Board and is responsible for setting and attaining the goals and objectives, while working within Goose Bay Airport Corporation's established mandate, policies, and budget.
The Next CEO
As the ideal candidate, you are a strategic leader with common sense and experience in comparably complex, corporate environments. You have been accountable for developing strategic partnerships, developing capital projects and service operations. You bring a proven track record of delivering results, creating efficiencies, and effectively implementing, scaling, and optimizing facility functions. Integrity, humility and vision are core to your leadership style. You bring exceptional interpersonal and communication skills and are comfortable winning people over when you first meet. You have an excellent sense of political landscapes and can navigate different partner contexts with ease. You are an accomplished project manager, and you bring a sense of optimism and positivity to you work. You have had extensive experience working with volunteer Boards.
Qualifications and Experience
• University degree, with a graduate degree an asset.
• 15+ years of progressive leadership experience, with experience working with engaged boards, capital projects, organizational finances, and external relations.
• Knowledge of the aviation industry and regulatory requirements is an asset.
• Demonstrated success in building consensus and maintaining positive relationships with a variety of constituents.
• Experience developing strategic partnership opportunities.
• Experience publicly representing an organization.
• Exceptional communication skills including interpersonal, public speaking, and written.
Skills and Attributes
• Capacity to thrive in a diverse environment and successfully build relationships with Indigenous community, military partners, residents, staff, tenants and passengers.
• A highly optimistic leader with creativity, integrity, and curiosity.
• Decisiveness combined with a facilitative style and the ability to effectively explain decisions.
• A spirit of continuous improvement – striving to innovate and seeing possibilities where others see problems.
• The ability to face challenges and to exercise integrity, flexibility, and wisdom to absorb chaos and project calm to your team.
• A high energy level and the capacity to balance multiple priorities.
• A willingness to pitch-in wherever needed.
Goose Bay Airport will provide support in its recruitment processes to applicants with disabilities, including accommodation that considers an applicant's accessibility needs. If you require accommodation because of a disability or for any other reason during the interview process, please contact KBRS.
Goose Bay Airport is committed to employment equity and diversity and encourages applications from all qualified candidates, including women, people of any sexual orientation, gender identity, or gender expression; Indigenous peoples; visible minorities and racialized people; and people with disabilities.
If you are interested in this opportunity, contact Dr. Jennie Massey at jmassey@kbrs.ca or Michelle Doyle at mdoyle@kbrs.ca or submit your full application by clicking the "Apply Now" button below.