Chief Executive Officer
Image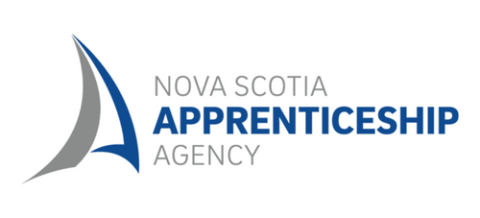 Chief Executive Officer
Founded in 2014, the Nova Scotia Apprenticeship Agency (NSAA or the Agency) is a part of the Province of Nova Scotia's Department of Labour, Skills, and Immigration and operates and stewards a responsive and accessible trades training system for the province of Nova Scotia. Committed to supporting apprentices in achieving certification in their trade, NSAA strives to foster a respectful and welcoming environment to facilitate their learning journey. As the center of trades programming, the Agency actively builds relationships with industry and equity partners to allow accessible information for all apprentices. NSAA is composed of a board and committees led by industry professionals, including Trade Advisory Committees, and Agency Staff who continuously work to improve the perception of trades as a viable career choice and apprenticeship as a post-secondary pathway for Nova Scotia youth, parents, and educators.
At this exciting and transformational time for the apprenticeship system in Nova Scotia, the Province of Nova Scotia is seeking a new Chief Executive Officer to lead the continued modernization of the Nova Scotia Apprenticeship Agency and champion its important strategic priorities.
Key Responsibilities
Reporting to the Deputy Minister, Labour, Skills and Immigration, as the Chief Executive Officer (CEO), you are responsible for the general and strategic leadership and management of the Nova Scotia Apprenticeship Agency. The CEO works strategically with industry and in partnership with the Nova Scotia Community College to establish and lead NSAA with the aim to transform the apprenticeship training and trade qualification system to ensure that Nova Scotia's citizens are being developed with the skills the economy needs to seize future opportunity and prosperity. The CEO provides leadership to the Agency's staff members and works to create a responsive, inclusive, and industry-leading work culture to improve the performance and outcomes of the apprenticeship system. The CEO will expand the system and its sphere of influence, improving its effectiveness, uniting industry, academic, training, and community partners and bringing their influence to bear on the system in a way not previously achieved, as well as overseeing the exploration and future implementation of effective governance models for the system. The CEO will champion the vision and priorities of the Agency and lead positive organizational change to further its transformative impact on the apprenticeship system in our Province.
Ideal Candidate Profile
As the ideal candidate, you are a highly strategic, visionary and equity-minded leader who is driven by a commitment to create opportunities and build a brighter, diverse and economically prosperous future for citizens and communities in Nova Scotia and beyond. You bring a strong understanding of, and passion for, the skilled trades, apprenticeships, and advanced education. Whether you have held executive leadership roles in the public, private or non-profit sectors, you have proven your ability to lead teams, budgets and organizational strategy within complex working environments. A proven ability to work effectively within, or partner with, government entities and an understanding of the apprenticeship system, would be considered significant assets.
Well-versed in the art of collaboration, you are able to effectively build key strategic partnerships with a broad base of partners including, provincial and federal government, advisory committees, industry representatives, trades union leaders, leaders of Mi'kmaq/Indigenous, Black and African Nova Scotian and other equity groups, and more to promote the apprenticeship pathway and the value of trade education. You are energized by opportunities to lead positive change and you have demonstrated your ability to lead the development and execution of significant organizational transformation initiatives throughout your career. Authenticity, active listening, and the ability to quickly establish rapport and trust with others, are hallmarks of your leadership. You are an exceptional and compelling communicator with a proven ability to inspire, engage and motivate others, and to lead initiatives and achieve results through influence, empowerment and collaboration.
For you, the success of the organization goes beyond short-term operational metrics. You wholeheartedly believe that long-term organizational success is defined by the creation of an engaging, safe, inclusive, equitable, diverse and accessible work environment that engenders trust and meaningfully impacts the people and systems your organization serves.
How to Apply
If you are interested in pursuing this exciting opportunity, please apply online by clicking "Apply Now" on the button below. For more information or to ask any questions, please contact Daniella Sam at dsam@kbrs.ca, Erin MacDonald at emacdonald@kbrs.ca or Andrea Forbes-Hurley at aforbeshurley@kbrs.ca.
Diversity Statement
Through its Employment Equity Policy, the Government of Nova Scotia is creating a Civil Service which is representative of the diverse public it serves. Government is committed to ensuring diversity in the workplace by supporting initiatives that promote the equitable participation of Indigenous People, African Nova Scotians and other Racially Visible Persons, Persons with Disabilities and Women in occupations or positions where they are under-represented.
Accessibility Statement
The NSAA is committed to accommodating applicants with disabilities throughout the hiring process, in accordance with the Nova Scotia Accessibility Act, and will work with applicants requesting accommodation at any stage of the hiring process. If you require an accommodation to participate as a candidate, please contact accommodate@kbrs.ca