President And Vice Chancellor
Image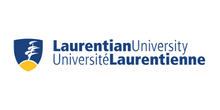 Veuillez voir ci-dessous pour la version française
Laurentian University is seeking a visionary and relational leader to take on a unique opportunity as President, building a lasting legacy by guiding the institution's transformation.
The Organization
Laurentian University is located within the territory of the Robinson-Huron Treaty of 1850 and recognizes its placement on the traditional lands of the Atikameksheng Anishnawbek, as well as its proximity to Wahnapitae First Nation.
The University serves over 8000 students and is one of two bilingual universities in the province of Ontario. Committed to its bilingual, tri-cultural mandate, Laurentian University offers an outstanding university experience in English and French with a comprehensive approach to Indigenous education. Laurentian's beautiful, forested campus is surrounded by fresh-water lakes, conservation lands and hundreds of kilometres of cross-country and hiking trails while situated in the geographic centre of Greater Sudbury, northern Ontario's major urban centre (population 160,000). Laurentian University has close and productive ties to Science North, Sudbury Neutrino Observatory Lab (SNOLAB), Health Sciences North and multiple post-secondary institutions.
Recently celebrating its 60th anniversary, Laurentian's vision for the future is as a university focused on the needs of the north and the communities it serves. The University prepares its graduates to be the next generation of leaders who bring innovative solutions to local and global issues, recognizing that experience is essential to the success of our graduates entering the workforce.
The Role
Reporting to the Board of Governors, the President and Vice-Chancellor is the chief executive officer of Laurentian University and provides leadership for all academic, administrative and financial programs in keeping with the university's mandate, board-approved policies, and other appropriate legislation and regulations. The President is responsible for overseeing the university's policies, procedures, strategic planning and development activities. They act as the primary public face of the institution and represents the university to governments, academic agencies and other relevant organizations. They are ultimately responsible for the development and implementation of the University's next strategic plan, and transformation plan.   As leader of the University's Senior Executive Team, they provide inspirational and strategic vision, ensuring long-term sustainability, community engagement, and confidence in the Laurentian brand, while supporting its tricultural mandate.
Key areas of oversight and responsibility are:
Vision and Transformative Leadership – Providing creative and strategic leadership at senior-level decision-making tables during the next phase of Laurentian's transformation and inspiring reconnection with the University's unique identity.
Strategic Communications and Representation – Acting as an internal and external face for the institution, ensuring proactive, transparent, and audience-tailored communication with all key audiences.
Cultural Stewardship – Models healthy and positive cultural leadership, rewarding positive efforts and successes, and creating an environment that holds people accountable for their work and behaviours.
Organizational Management – Ultimate responsibility for all university operations relating, ensuring that all reporting areas are human-centred, performing smoothly, and focused on EDI, accessibility and decolonization.
The Ideal Candidate
As the ideal candidate, you are an experienced and effective administrative leader who is highly relational and dynamic. You are an outgoing person, who is capable of energizing and inspiring people, while building a foundation of trust with constituents and are invested in the success of the community and the University. You have demonstrated success in managing change, building policies and procedures, and making sound decisions in a complex organization, preferably in the public sector.
Qualifications and Experience:
While the Search Committee recognizes that no one candidate is likely to meet all qualifications in equal measure, those listed below are desirable and will be used to compare candidates.
Preference will be given to candidates with an advanced graduate degree, with a doctoral degree or a relevant terminal degree in your field of study.

An experienced academic administrative leader with background in research and teaching.

Demonstrated skill in strategic financial management and long-term planning.

A demonstrated track record of success in managing change, organizational transformation and rebuilding in a unionized environment.

Demonstrated success developing and executing on a vision and strategic plan in a complex organizational setting is critical.

Experience in the development and/or review of policies, procedures, practices, and processes related to finances, human resources, information technology, and facilities.

Experience fostering and maintaining positive relationships and partnerships with community, business, government, and other institutions and organizations.

A deep understanding of the higher education landscape and contemporary challenges facing universities.

Demonstrated experience applying equity, diversity, and inclusion lenses to senior-level decision-making.

Experience acting as a media spokesperson is a strong asset.

Ability to communicate in both official languages is required; as an inclusive university with a tricultural mandate, Indigenous candidates need to be fluent in one official language.
You are someone with:
A deeply authentic leadership style, capable of building trust through empathy and helping constituents move forward through organizational healing.

Exceptional communication skills, and the ability to collectively inspire and motivate large groups of people.

Superior skill in financial analysis and planning with a keen ability to establish strategic priorities.

The ability to build and lead a high-performing team and engage with internal and external partners to achieve goals and outcomes.

Outstanding relational skills, able to quickly build trusting relationships with the entire Laurentian community and its partners.

Integrity and creativity, with sound judgment combined with diplomacy and discretion.

A credible, collaborative, and consultative leadership style with the ability to empathetically manage change.

Decisiveness with the ability to effectively explain decisions and bring clarity to complex issues to a variety of audiences.

A high energy level and the capacity to balance multiple priorities while being responsive.
Apply
If you are interested in this opportunity, contact Debra Clinton at dclinton@kbrs.ca, Kyle Steele at ksteele@kbrs.ca, or Dr. Jennie Massey at jmassey@kbrs.ca or submit your full application package online by clicking the "Apply Now" button below.
Employment Equity at Laurentian
Laurentian University is an inclusive and welcoming community committed to employment equity. Applications are encouraged from members of equity-seeking communities including women, racialized and Indigenous persons, persons with disabilities, and persons of all sexual orientations and gender identities/expressions.
Laurentian University is committed to providing an inclusive and barrier-free experience to applicants with accessibility needs. Requests for accommodation can be made at any stage during the recruitment process. Please contact accommodations@kbrs.ca to request accommodation.
All qualified persons are encouraged to apply; however, in accordance with Canadian immigration requirements, Canadian citizens and permanent residents of Canada will be given priority.
To comply with federal laws, the University is obliged to gather statistical information as to how many applicants for each job vacancy are Canadian citizens / permanent residents of Canada. Applicants need not identify their country of origin or citizenship; however, all applicants must include one of the following statements: "I am a Canadian citizen / permanent resident of Canada"; OR "I am not a Canadian citizen / permanent resident of Canada" in their cover letter. Applications that do not include this information will be deemed incomplete.
Recteur et vice-chancelier ou rectrice et vice-chancelière, Université Laurentienne
Sudbury, Ontario
L'Université Laurentienne est à la recherche d'une personne visionnaire et d'un chef de file en matière de relations prête à saisir une possibilité unique à titre de recteur ou de rectrice et à établir un héritage durable en guidant la transformation de l'établissement.
Organisation
L'Université Laurentienne est située sur le territoire régi par le Traité Robinson-Huron de 1850. Elle reconnait qu'elle se trouve sur les terres traditionnelles des Atikameksheng Anishnawbek et à proximité de la Première Nation de Wahnapitae.
L'Université Laurentienne sert quelque 8 000 étudiants et est l'une des deux universités bilingues de la province de l'Ontario. La Laurentienne s'engage à respecter son mandat bilingue et triculturel et offre une expérience hors pair en anglais et français, ainsi qu'une approche globale de l'éducation autochtone. Son magnifique campus boisé est entouré de lacs d'eau douce, de terrains de conservation de la nature et de centaines de kilomètres de pistes de randonnées et de cross-country. La Laurentienne se trouve au centre géographique du Grand Sudbury, la ville la plus peuplée du nord de l'Ontario (160 000 habitants) et entretient des liens étroits et productifs avec Science Nord, SNOLAB, Horizon Santé-Nord et des partenaires postsecondaires régionaux.
La vision de la Laurentienne, qui a récemment célébré son 60e anniversaire, est celle d'une université axée sur les besoins du Nord et des communautés qu'elle sert. L'Université prépare la prochaine génération de chefs de file qui apportent des solutions innovatrices aux problèmes locaux et mondiaux, sachant que l'expérience est essentielle pour la réussite de ses diplômés qui arrivent sur le marché du travail.
Fonctions
Le recteur et vice-chancelier ou la rectrice et vice-chancelière, qui relève du Conseil des gouverneurs, est le dirigeant principal de l'Université Laurentienne et veille à la bonne conduite des programmes administratifs, financiers et d'enseignement et de recherche conformément au mandat de l'Université, aux politiques approuvées par le Conseil et aux lois et règlements appropriés. Le ou la titulaire de ce poste a la responsabilité de superviser les politiques, procédures et activités de planification stratégique et de développement. Cette personne est le principal visage public de l'Université et la représente auprès des gouvernements, des organismes d'enseignement et d'autres organismes pertinents. Elle est l'ultime responsable de l'élaboration et de la mise en œuvre du prochain plan stratégique et du plan de transformation de l'Université. En tant que dirigeante de l'Équipe de direction, elle fournit une vision inspirante et stratégique en prenant soin d'assurer la viabilité à long terme, l'engagement de la communauté et la confiance dans la marque de la Laurentienne tout en appuyant le mandat triculturel de l'Université.
Principaux domaines de supervision et de responsabilité:
Vision et leadership transformatif – Assurer un leadership stratégique innovateur aux tables de décision de haut niveau durant la prochaine phase de la transformation de la Laurentienne, et inspirer le rétablissement des liens avec l'identité unique de l'Université.
Communications stratégiques et représentation – Être le visage interne et externe de l'Université, assurer des communications proactives, transparentes et adaptées à tous les principaux publics.
Gérance culturelle – Donner l'exemple du leadership culturel sain et positif, récompenser les efforts positifs et les succès, et créer un environnement où les gens sont responsables de leur travail et de leurs comportements.
Gestion organisationnelle – Assumer la responsabilité ultime de toutes les opérations de l'Université en veillant à ce que les activités dans tous les domaines soient centrées sur la personne, se déroulent harmonieusement et mettent l'accent sur l'équité, la diversité, l'inclusion, l'accessibilité et la décolonisation.
Personne idéale
La personne idéale est un chef de file administratif chevronné et efficace, dynamique et très orienté sur les relations. Il faut être extraverti et apte à dynamiser et à inspirer les gens tout en gagnant la confiance des parties concernées, et s'investir dans le succès de la communauté et de l'Université. La personne choisie doit prouver qu'elle peut gérer le changement, établir des politiques et procédures et prendre de bonnes décisions dans un organisme complexe, de préférence dans le secteur public.
Qualifications et expérience:
Même si le Comité de recrutement sait que personne ne peut avoir toutes les qualifications dans une mesure égale, celles indiquées ci-dessous sont souhaitables et serviront à comparer les candidatures.

la préférence sera donnée aux titulaires d'un grade des cycles supérieurs, comme un doctorat ou un grade du plus haut niveau dans leur domaine d'études;

leader chevronné de l'administration universitaire avec des antécédents en recherche et en enseignement;

compétences manifestes en gestion financière stratégique et planification à long terme;

dossier manifeste de réussite dans la gestion du changement, la transformation organisationnelle et la reconstruction d'un environnement syndiqué;

succès manifeste essentiel dans l'élaboration et l'exécution d'une vision et d'un plan stratégique dans un organisme complexe;

expérience en élaboration et examen de politiques, procédures, pratiques et processus touchant les finances, les ressources humaines, la technologie de l'information et les installations;

expérience dans l'établissement et le maintien de relations et partenariats positifs avec la communauté, le monde des affaires, les gouvernements et d'autres établissements et organismes;

profonde compréhension du paysage de l'enseignement supérieur et des défis actuels des universités;

expérience évidente en application des principes de l'équité, de la diversité et de l'inclusion dans les politiques et procédures dans un cadre opérationnel;

expérience à titre de porte-parole auprès des médias, un solide atout;

capacité fortement recommandée de communiquer dans les deux langues officielles; dans une université inclusive dotée d'un mandat triculturel, les candidats autochtones doivent maîtriser une langue officielle.
Vous possédez également les atouts suivants:
style de leadership profondément sincère, capacité d'établir la confiance grâce à votre empathie et en aidant les parties constituantes à aller de l'avant dans le cadre de la guérison organisationnelle;

compétences exceptionnelles en communication et capacité d'inspirer et de motiver de grands groupes de personnes;

compétences supérieures en analyse et planification financières et grande habileté dans l'établissement de priorités stratégiques;

capacité de former et de diriger une équipe très performante et de mobiliser des partenaires internes et externes pour atteindre les buts et obtenir des résultats;

compétences exceptionnelles en relations interpersonnelles et capacité d'établir rapidement des relations de confiance avec l'ensemble de la communauté universitaire et ses partenaires;

intégrité et créativité, bon jugement, diplomatie et discrétion;

style de leadership crédible, collaboratif et consultatif et capacité de gérer le changement avec empathie;

esprit de décision combiné à un style facilitateur et à la capacité d'expliquer efficacement les décisions et de clarifier des questions complexes;

grande énergie et capacité d'équilibrer diverses priorités tout en y répondant.
Traitement
Si ce poste vous intéresse, écrivez à Debra Clinton à clinton@kbrs.ca, à Kyle Steele à ksteele@kbrs.ca ou à Jennie Massey à jmassey@kbrs.ca, ou soumettez votre dossier complet de candidature en ligne en cliquant sur "Apply Maintenant' bouton ci-dessous..
Équité en matière d'emploi à la Laurentienne
L'Université Laurentienne est une collectivité englobante et accueillante qui encourage les candidatures des membres de communautés qui cherchent à faire respecter l'équité à leur endroit, y compris les femmes, les personnes autochtones et racialisées, les personnes handicapées et les personnes de toutes les orientations, identités ou expressions sexuelles.
L'Université Laurentienne se fait un devoir d'assurer une expérience globale sans obstacle aux candidats ayant des besoins en matière d'accessibilité. Ceux-ci peuvent demander des adaptations à tous les stades du procédé de recrutement en écrivant à accommodations@kbrs.ca.
Toutes les personnes qualifiées sont invitées à poser leur candidature, mais, conformément aux exigences en matière d'immigration au Canada, les citoyens canadiens et les résidents permanents seront considérés en premier lieu pour ce poste.
Afin de se conformer aux lois fédérales, l'Université doit compiler des statistiques sur le nombre de candidats à chaque poste affiché qui sont citoyens canadiens ou résidents permanents. Il n'est pas nécessaire d'indiquer la citoyenneté ou le pays d'origine, mais plutôt d'inclure l'énoncé « Je suis citoyen canadien / résident permanent du Canada » ou « Je ne suis pas citoyen / résident permanent du Canada », sans quoi le dossier sera considéré comme incomplet.