Chief Executive Officer
Image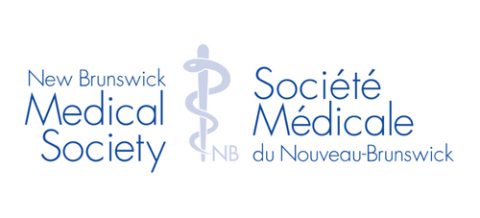 It has never been a more important time to play a leadership role in advancing our healthcare system.
Founded in 1867, the New Brunswick Medical Society (NBMS) is the professional association representing and serving all 2,000+ practicing, future, and retired physicians in the province. As the provincial division of the Canadian Medical Association, NBMS's mission is to advance the interests of physicians and improve the healthcare system in New Brunswick for the benefit of its patients. Now, the NBMS' Board of Directors is seeking its next Chief Executive Officer to champion this important mission.
The Role:
Reporting to the Board of Directors, as CEO you will be responsible for overseeing the day-to-day operations of the NBMS and the general management of the Society while representing New Brunswick physicians and advocating for the health of patients to the government, provincial and national partner organizations, as well as the public. You will facilitate the Board in setting a course of strategic direction and lead the staff to undertake activities that will accomplish the objectives set. As a credible leader with exceptional relationship building skills, you will engage with, and effectively and transparently manage, the relationships with the NBMS membership and its diverse stakeholder base.
The Mandate:
Working closely with the NBMS Board of physician leaders, you will:
• Advance the performance of the health system through physician leadership and patient engagement.
• Further increased adoption, integration and access to electronic health information for all physicians.
• Provide exceptional physician services, volunteer opportunities and learning experiences for physicians in New Brunswick.
• Strive to achieve competitive, fair compensation that will contribute to a more effective effort to recruit and retain physicians.
• Effectively activate physician leaders on key policy decisions that influence the NBMS, its members and the health system; and
• Engage, support and enable the talented NBMS team to provide quality services and support to New Brunswick's physicians.
The Ideal Candidate:
You are a confident senior leader with at least seven to ten years of holding leadership positions with oversight for operational and strategic management in a complex, multi-stakeholder organization. A skilled relationship manager with a proven ability to build strong relationships with diverse partners, you have a proven ability to think strategically and to effectively and efficiently manage both fiscal responsibilities and the day-to-day operations of a professional association. You have proven your ability to inspire, motivate and empower high-performing teams. You are creative, innovative and a skilled negotiator and project manager with the innate ability to think conceptually. You are an exceptional and influential communicator and are thoughtful and strategic in all that you do.
Your proven ability to navigate the channels of government, to effectively work with and represent stakeholders of your organization, and, ideally, your well-developed understanding of the health care system, will allow you to effectively navigate the relationship between government, and the membership. Functional ability to communicate in both official languages will be essential as you lead the NBMS in advancing its strategic priorities. The Board will support additional language training for the successful candidate as required.
How to Apply:
If you are interested in pursuing this exciting opportunity, please apply online by clicking "Apply Now" on the button below. For more information, please contact Daniella Sam at dsam@kbrs.ca, Erin MacDonald at emacdonald@kbrs.ca or Andrea Forbes-Hurley at aforbeshurley@kbrs.ca.
KBRS will provide support in its recruitment processes to applicants with disabilities, including any accommodation that considers an applicant's accessibility needs. If you require accommodation to participate as a candidate, please contact accommodate@kbrs.ca