Marketing Manager
Image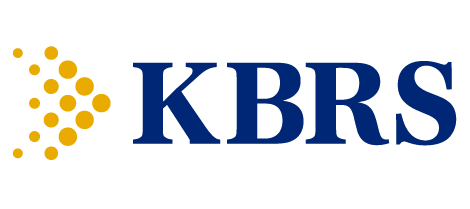 Industry
Administration
Sales, Marketing & Communications
Professional Services
Apply Now
Preferred Location: Halifax
Join KBRS and Meridia Recruitment Solutions and become a part of Atlantic Canada's leading recruitment and HR consulting organization. We work in partnership with clients, candidates, and employees to recruit and develop leaders and to optimize individual, team, and organization performance. We support organizations and individuals through change and growth. We endeavor to make a meaningful and positive impact, one relationship at a time.
We are currently seeking a Marketing Manager to join our dynamic team of highly motivated professionals. The Marketing Manager's primary role will be to support firm-wide marketing, communications, and business development efforts working in collaboration with the Director of Client and Employee Experience.
Key Responsibilities:
As our Marketing Manager, you will play a lead role in the development and management of our marketing tactics to support the growth and success of our organization. Driven and creative with a keen eye for detail you will:
Manage existing marketing programs and owned social media channels, while striving for continual improvement.

A strong understanding of content marketing. First-hand experience developing and executing the key responsibilities is considered a significant asset.

Strong writing and editing skills.

Develop promotional materials, content, collateral, advertisements, and other marketing-related materials in support of our various lines of business.

Create content to leverage on our website and social media channels to engage our audiences in meaningful ways.

Support the development of proposal templates and the creation of unique content or graphics as needed.

While you work primarily as an individual contributor, you work occasionally with external resources and creative service providers to deliver on approved strategic initiatives.

Work with internal and external partners to support a variety of initiatives to build profile for the organization and the team including, but not limited to sponsored events and KBRS hosted events.

Contribute to the assessment of marketing initiatives and adaptation based on your performance insights.
Ideal Experience, Skills and Competencies
With the ability to think strategically while taking a "hands-on" approach to your work you enjoy contributing directly to the creation of marketing initiatives. You have:
A strong understanding of marketing strategy, the creative process, and media channels. First-hand experience developing and executing the key responsibilities is considered a significant asset.

Excellent communication skills, particularly in the written word with strong editing skills.




• Proven organization skills, enabling you to manage multiple projects and deadlines - you thrive in fast paced, project-based environments.

Eagerness to build strong collaborative relationships with our team.

A bachelor's degree in marketing, business, public relations, or a related field (or similar certification with experience).

Graphic design and video editing skills are considered significant assets.
If this sounds like you, let us know by sharing your resume and a one-page letter outlining why KBRS and this role could be right for you by clicking "Apply Now" on the button below. For more information contact Jessica Severeyns at jsevereyns@kbrs.ca or Alison Chandler at achandler@kbrs.ca
KBRS is committed to being an organization where diversity and different perspectives are valued. We strive to be an organization that is inclusive, supportive, and reflective of the communities and organizations we serve, and we encourage applications from candidates who identify as part of a traditionally marginalized community.
As part of the recruitment process, KBRS will provide support in its recruitment processes to applicants with disabilities, including accommodation that considers an applicant's accessibility needs. If you require accommodation to participate as a candidate in the recruitment process, please contact accommodate@kbrs.ca or communicate your needs to our team.