Health Professional Recruiter
Image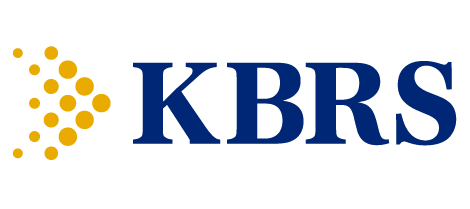 Health Professional Recruiter
The provincial health authority of Newfoundland and Labrador is seeking dynamic individuals to take on the responsibilities of a Health Professional Recruiter. The Recruiters will be change-orientated, innovative, and devoted to transformation of community-based health care and innovative recruitment of health professionals in Newfoundland and Labrador. Remote and blended work arrangements will be considered.
About the Provincial Health Authority
Newfoundland and Labrador currently has four regional health authorities providing a variety of healthcare services to residents of the province. Eastern Health serves over 300,000 people in the city central and surrounding rural areas of the most eastern part of North America; Central Health, the second largest health region serves approximately 93,000 people living in 176 communities; Western Health, serves approximately 77,000 people in the westernmost part of the province; and Labrador-Grenfell, serves approximately 37,000 people in northern and remote regions of the province.
The Role
The Health Professional Recruiter roles will report to the Executive Director of Recruitment at provincial health authority. They will oversee the screening, interviewing, and processing of health professional candidates, including physicians, and act as the negotiator to finalize hires for NL healthcare organizations. We are working to develop more connections and networks locally, nationally, and internationally. Success in recruitment of health professionals will require new and innovative approaches and the recruiters will need to be comprehensive, proactive, and creative—mimicking executive recruitment best practices employed by search firms.
The recruiters will be required to:
• The immediate focus will be on recruiting physicians.
• Support the development of an annual strategic recruitment plan.
• Develop effective and comprehensive position profiles in collaboration with operational leadership.
• Managing all aspects of the recruitment process including developing search documents, marketing, sourcing candidates, screening, and negotiating hires.
• Establishing collaborative working relationships with partners in national and international health care and related industries to generate a broad set of sources for recruitment.
• Work closely with clinical leaders and the department of Health and Community Services.
• Attend all department meetings and participate in, as necessary or as requested, relevant committees.
• Make recommendations to leadership regarding establishment of innovative changes to process, policies, and plans while ensuring clear supporting analysis and impact on budgetary, human capital and risk factors.
The Ideal Candidate
As the ideal candidate, you are a strategic and visionary leader with deep credibility and experience in health and physician recruitment roles in comparably complex environments. You have been accountable for developing recruitment strategy and have demonstrated success in filling roles with ideal fit candidates. You bring a proven track record of delivering results, creating efficiencies, and effectively implementing, scaling, and optimizing recruitment functions in a variety of regions and settings. Integrity, humility, and vision are core to your leadership style. You bring exceptional interpersonal and communication skills and are comfortable winning people over when you first meet. You have built highly effective relationship networks with a broad range government, community and health partners throughout your career. You demonstrate a high degree of cultural competence and cultural humility, and you foster equity, diversity and inclusion in all that you do.
Qualifications and Experience:
We are working to put together a team of recruiters with the following qualifications, but we recognize that not every candidate may bring all of these experiences.
• A degree in human resources, business administration, healthcare administration, communications or economics, or equivalent experience and training.
• Experience providing physician search and recruitment services for a minimum of three (3) years. Experience in strategic international recruitment in other industries may be considered.
• Demonstrate depth, breadth, and a recognized history of expertise in strategic talent sourcing in local, national & international markets.
• Knowledge of transferability of licensing from other jurisdictions, and provincial licensing pathways, and an understanding of immigration policy and process.
• Knowledge of various Health certifications and governing bodies. For example, the College of Physicians and Surgeons of Newfoundland and Labrador.
• Search and recruitment services to hospitals, health systems, and universities for physician positions is preferred.
• Demonstrate knowledge and experience in the health system – tertiary, acute, primary, long-term care and community health is preferred.
Skills and Attributes:
• Exceptional relationship-building skills, capable of establishing connections with educational institutions, employment agencies, placement firms, residency and fellowship programs and other sources of applicants.
• Strong communication, interpersonal, and decision-making skills.
• Strong analytical and organizational skills.
• Ability to develop strategies to attract and retain talented health professionals, including physicians.
• Experience negotiating employment contracts and salaries.
If you are interested in this opportunity, please contact Michelle Doyle at mdoyle@kbrs.ca or Dr. Jennie Massey at jmassey@kbrs.ca or click the "APPLY NOW" button by December 5th, 2022.
We will provide support in the recruitment processes to applicants with disabilities, including accommodation that takes into account an applicant's accessibility needs. If you require accommodation in order to participate as a candidate in the recruitment process, please contact accommodate@kbrs.ca or communicate your needs to Bethany Parker.