Chief Financial Officer
Image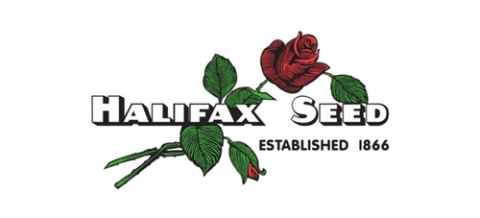 Established in 1866, Halifax Seed Company Inc. is Canada's oldest continuously operating family-owned seed company. After 155 years, the business continues to successfully operate, grow and adapt. Throughout its considerable history, Halifax Seed has evolved to be a market leader in the horticultural and agriculture industry in Atlantic Canada for both wholesale customers as well as home gardeners. Its highly qualified and dedicated year-round staff of 50, plus 15 seasonal staff, provide quality products and optimum service to its ever-growing client base. Halifax Seed currently has 2 retail locations, which are open all year round, in Halifax, N.S. and Saint John, N.B., as well as a distribution centre located in Debert, N.S.
Reporting to the Chief Executive Officer of Halifax Seed, the Chief Financial Officer (CFO) will be responsible for the day-to-day financial management of the company including planning, budgeting, forecasting, variance analysis, profitability analysis, financial reporting, general ledger accounting, cash flow control and forecasts, tax planning, and tax reporting. The CFO is also accountable for the preparation of financial and management reports, overseeing budget preparation, directing the maintenance of general and cost accounting systems, overseeing administration of billing and collection policies, evaluating and improving financial systems and procedures, and acting as liaison with external auditors on all accounting matters. A hands-on financial professional, the CFO will work collaboratively with the management and operations teams to safeguard the company's assets and financial stability, assist with the ongoing implementation of ERP updates, and consistently provide accurate and reliable financial advice, analysis, and good judgment.
The ideal candidate has a professional accounting designation (CPA) and a university degree, combined with 5 plus years of financial leadership experience, preferably within a retail or distribution environment. You have a successful track record and expertise in full cycle accounting management, as well as a reputation for being a trusted financial advisor who implements process improvements, efficiencies and other strategies to improve organizational effectiveness. You present financial analytics in a clear and concise manner and you build seamless working relationships across the organization. You have a strong interest in overall business operations and good knowledge of general business functions such as human resources, customer service and logistics. Equally comfortable and effective working both at a strategic and a tactical level, you will lead by example by being a hands-on and practical leader who helps to create a positive work environment for all, makes sound decisions, and maintains a high degree of accountability for achieving fiscal and operational results.   Experience working within a family-owned enterprise would be an asset.
If you are interested in this opportunity, please apply online at www.kbrs.ca/Career/16626
For more information, contact Jeff Forbes or Camilla Quaglia at cquaglia@kbrs.ca.
KBRS will provide support in the recruitment processes to applicants with disabilities, including accommodation that takes into account an applicant's accessibility needs. If you require accommodation in order to participate as a candidate in the recruitment process, please contact accommodate@kbrs.ca .