Chief Information Officer
Image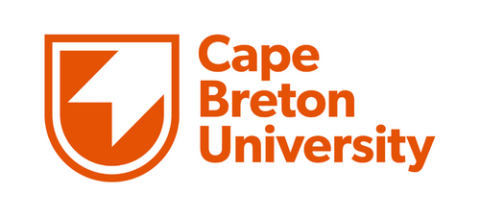 Cape Breton University is one of Canada's youngest and most innovative universities. Committed to pushing the boundaries of innovation and thought leadership, CBU strives to create a global academic experience and build a sustainable future for Cape Breton Island. Home to nearly 5,500 students, CBU is dedicated to excellence in teaching and learning. This excellence extends throughout the Institution's diverse community of valued faculty and staff who relish the idea of helping to create and promote a quality environment at CBU. Cape Breton University delivers an authentic multicultural experience to all who become part of its community. Surrounded by pristine natural landscape, vibrant culture and welcoming communities on Canada's stunning east coast, CBU attracts students from more than 50 countries around the world. Our people, our cultures and our strong sense of community make Cape Breton University a special place.
Reporting to the Vice-President, Finance and Operations, as the Chief Information Officer (CIO) you will provide vision, leadership, strategic planning, and oversight for all aspects of information technology at CBU in alignment with the University's mission, vision, and strategic priorities. With deep commitment to excellent service delivery, you will actively seek opportunities to further enhance information systems to improve efficiency, maximize productivity and provide innovation that benefits students, faculty, and staff. You will play a lead role in ensuring the University has the plans and infrastructure in place to support and optimize digital research and online learning platforms. You will build and maintain strong working relationships with the President and Vice Chancellor; the senior leadership team; faculty; students; the external IT community in other universities and government departments and agencies, and IT vendors.
As the ideal candidate, you are a strategic IT leader with proven experience leading teams and overseeing IT strategy and transformation within a complex, multi-stakeholder environment. You possess exceptional interpersonal and communication skills and are known for being highly collaborative, solutions oriented and for your ability to build strong relationships with a diverse range of internal and external stakeholders. A natural and engaging people leader, you will establish and foster positive working relationships within your team and promote a collegial culture grounded in transparency, collaboration, trust, and inclusiveness. A visionary and innovator, you are experienced in leading and supporting technology-enabled change that enhance institutional processes, systems and technology that drive strategic priorities and improvement through the entire University.
If you are interested in pursuing this opportunity, please apply online by clicking "Apply Now" on the Button Below. For more information or to ask any questions, please contact Andrea Forbes-Hurley at aforbeshurley@kbrs.ca or Daniella Sam at dsam@kbrs.ca or Erin MacDonald at emacdonald@kbrs.ca.
Cape Breton University is strongly committed to fostering diversity within our community. We welcome those who would contribute to the further diversification of our staff, our faculty and its scholarship including, but not limited to, women, visible minorities, Aboriginal people, persons with disabilities, and persons of any sexual orientation or gender identity. Please note that all qualified candidates are encouraged to apply but applications from Canadians and permanent residents will be given priority.
Cape Breton University will provide support in its recruitment processes to applicants with disabilities, including accommodation that takes into account an applicant's accessibility needs. If you require accommodation in order to participate as a candidate in the recruitment process, please contact accommodate@kbrs.ca or communicate your needs to the recruitment professional named in the job description.