Vice President, Business Development And Marketing
Image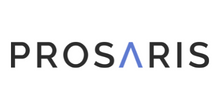 Industry
Information Technology
Sales, Marketing & Communications
Industrial, Mining, Oil & Gas
Location
Nova Scotia
Remote In Canada
Remote In USA
Apply Now
Founded in 2017, Prosaris Solutions is now ready to boost the organization's solid base with a passionate, energetic leader who can take them to the next level. Backed by venture capital, Prosaris brings innovative products, inventory, patents, and an engaging pipeline of customers to the air leak solutions industry. Prosaris' innovations provide full lifecycle ultrasonic leak detection solutions that help industries maintain operational efficiency and reduce emissions by detecting and quantifying the smallest of leaks.
Reporting to the Founder and CEO, the Vice President, Business Development and Marketing will build and lead relationship-heavy business development and marketing programs to promote Prosaris to major purchasers of compressed air across North America. This will be achieved by identifying and forming new valued-added partnerships through long term strategic account management and sales efforts of Prosaris' devices, data and ever-expanding software solutions.
What you'll do:
• Develop a detailed understanding of Prosaris' value proposition which can be shared across the organization to augment future service offerings and contribute to the overall diversification and performance of Prosaris;
• Translate organizational strategic priorities into action plans;
• Develop, in conjunction with a marketing agency, marketing and brand strategies and campaigns;
• Establish an appropriate sales target and compensation structure, eventually building out a sales team to carry out sales objectives;
• Leverage ideas, insights, and relationships to generate new business opportunities;
• Grow a detailed understanding of Prosaris' markets and client-needs to drive strategic decision making across various sales channels;
• Identify and track KPIs related to corporate and campaign progress;
• Maintain a commitment to the company's core values and mission.
What you'll bring:
• A post-secondary degree with a focus on sales and marketing;
• 10+ years of leadership experience selling SAAS or data solutions services;
• Strong business, technical, and marketing acumen allowing you to conceive and implement strategic plans bolstered by consumer analytics and both traditional and digital delivery platforms;
• An eagerness for new projects and a desire to roll up your sleeves;
• Ideally based in Halifax, Nova Scotia with the rest of the team, but exceptions can be made for those in the compressed air industry.
If you are interested in pursuing this opportunity, please apply online by clicking "Apply Now" on the button below. For more information please contact Kevin Stoddart at kstoddart@kbrs.ca or Camilla Quaglia at 902-421-2009 or cquaglia@kbrs.ca.
The principals of equal opportunity employment will be upheld throughout this process. KBRS will also provide support in the recruitment processes to applicants with disabilities, including accommodation that takes into account an applicant's accessibility needs. If you require accommodation in order to participate as a candidate in the recruitment process, please contact accommodate@kbrs.ca or communicate your needs to the recruitment professionals named within this advertisement.