Secretary General
Image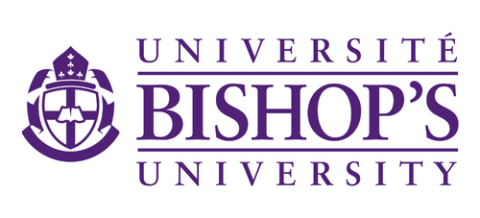 Bishop's University, located on the traditional and unceded territory of the Abenaki people in Sherbrooke, Quebec, was established by Royal Charter as a degree-granting university in 1853. Bishop's became a public and secular university in 1947. The statutes of Bishop's University created the Board of Governors and set out the roles and responsibilities of the Board and the Senate in the bicameral governance structure of the University.
Under its statutes, the Senate governs the academic work and life of the University and prepares and recommends academic plans and policies. The Board of Governor's oversees strategic direction and overall performance, ensures accountability for the management of human, physical, financial and information resources, and appoints the Officers of the University, including the Chancellor and the Principal and Vice-Chancellor.
The University seeks a Secretary General who will provide informed and effective guidance and governance oversight to the Board of Governors, its Committees, the Senate, the Bishop's Council, and the Degree Committee of Convocation.  
This role reports to the Principal and Vice-Chancellor and is a member of the senior management team, serving as Secretary of the Board of Governors, the Senate and the Bishop's Council. This position also supports the Chancellor and the Chair of the Board of Governors. Key priorities of the role include providing oversight for the University's policies, legal affairs, procurement, insurance, and governance. Additionally, the Secretary General is responsible for organizing Convocation.  
The University's General Counsel reports to the Secretary General, who is responsible for ensuring that the University complies with governmental legislation and policies. The Secretary General is required to coordinate access to legal services, manage and conserve official records and implement policies and procedures that are adopted by the Board of Governors and the Senate. The incumbent works in collaboration with the Principal to ensure the effective operations of the senior management team. Other duties include:
receiving and processing access to information requests submitted to the University,
annual reporting to the Quebec Government,
ensuring that Bishop's is an effective participant in the Bureau de cooperation interuniversitaire (BCI) and Universities Canada.

 
The ideal candidate will possess a Law degree, Master's degree or Doctor of Philosophy degree in a relevant field or previous relevant academic, professional and/or lived experience in a similar role with equivalent scope and complexity. They will demonstrate the competence, experience, and confidence to operate with independence, credibility, and integrity at the executive level in a university setting. The ideal candidate will bring deep knowledge of university governance with the ability to identify and recommend substantive and procedural improvements to established policies and practices, as well as the ability to work diplomatically and effectively within the University's collegial environment and organizational structure.  
Other qualities of the ideal candidate include:
exceptional communicator with both internal and external audiences with the ability to speak effectively on behalf of the University,
demonstrated ability to draft policies, governance memoranda and analytical briefs,
flexibility to work irregular hours in a hybrid environment,
fluency in English and French.
Bishop's University is committed to the pursuit of equity, diversity, inclusion, and access within our community. We welcome and encourage applications from racialized persons/visible minorities, women, Indigenous persons, persons with disabilities, ethnic minorities, and persons with marginalized/minority sexual orientations and gender identities. Bishop's University is a signatory to the Scarborough Charter, which is a commitment to combat anti-Black racism and to promote Black inclusion. We welcome applications from candidates with the skills, knowledge, and experience to build and strengthen relationships with diverse communities, advance anti-racism, and pursue new ways of seeing, doing, and relating.
Although all qualified candidates are strongly encouraged to apply, in accordance with Canadian immigration requirements, priority will be given to Canadian citizens and permanent residents. This is an exciting opportunity to join a vibrant community of learning. The Eastern Townships region is known for its high-quality English and French educational institutions from primary school through to university and for offering a safe and welcoming atmosphere, exceptional outdoor recreational opportunities, and a great quality of life. Bishop's is located in the bilingual community of Lennoxville, a borough of the City of Sherbrooke, Quebec, 1.5 hours southeast of Montreal.
If you are interested in pursuing this opportunity, please contact Amorell Saunders N'Daw, Partner & EDI Lead at KBRS (asaundersndaw@kbrs.ca) or Bola Moradeyo at (bmoradeyo@kbrs.ca) or submit your application online at: www.kbrs.ca/Career/16512.  
Bishop's recognizes and considers the impact of leaves (e.g., family care) or non-traditional career paths that may contribute to career interruptions or slowdowns. Candidates are encouraged to signal any leave or experience that affected productivity, or that may have influenced their career path. This information will be considered to ensure the equitable understanding and assessment of the candidate's record.
Bishop's will provide support in its recruitment processes to applicants with disabilities, including accommodation that considers an applicant's accessibility needs. If you require accommodation to participate as a candidate in the recruitment process, please contact accommodate@kbrs.ca or communicate your needs to the recruitment professionals named above.
L'Université Bishop's, située sur le territoire traditionnel et non cédé du peuple abénaquis à Sherbrooke, au Québec, a été établie par charte royale en tant qu'université délivrant des diplômes en 1853. Bishop's est devenue une université publique et laïque en 1947. Les statuts de l'Université créés par le Conseil des gouverneurs établissent les rôles et les responsabilités du Conseil et du Sénat dans le cadre d'une gouvernance bicamérale.
Selon ces statuts, le Sénat administre tout ce qui concerne la vie universitaire et la recherche, et élabore ses recommandations de plans et de politiques pour l'établissement. Le Conseil assure la direction stratégique et le rendement général de l'Université et s'occupe des ressources humaines, financières, matérielles et informationnelles. Il a aussi pour mandat de nommer l'équipe de gestion, notamment le Chancelier et le Principal et Vice-chancelier.
L'Université recherche un.e Secrétaire général.e qui fournira des directives éclairées et efficaces et supervisera la gouvernance du Conseil des gouverneurs, de ses comités, du Sénat, du Conseil de Bishop's et du Comité de collation des grades.  
Ce rôle relève de l'autorité du Principal et Vice-Chancelier et fait partie de l'équipe de direction. Il ou elle assume la fonction de secrétaire du Conseil des gouverneurs, du Sénat et du Conseil de Bishop's. Ce poste soutient également le Chancelier et le Président du Conseil des gouverneurs. Les priorités clés de ce poste consistent à superviser les politiques, les affaires juridiques, l'approvisionnement, les assurances et la gouvernance de l'Université. En outre, le ou la Secrétaire général.e est responsable de l'organisation de la collation des grades.  
La Directrice des affaires juridiques de l'Université relève du ou de la Secrétaire général.e, qui est chargé.e de veiller à ce que l'Université respecte la législation et les politiques gouvernementales. Le ou la Secrétaire général.e est tenu.e de coordonner l'accès aux services juridiques, de gérer et de conserver les documents officiels et de mettre en œuvre les politiques et procédures adoptées par le Conseil des gouverneurs et le Sénat. Le ou la titulaire du poste travaille en collaboration avec le Principal pour assurer le bon fonctionnement de l'équipe de direction. Ses autres fonctions comprennent  :
la réception et le traitement des demandes d'accès à l'information soumises à l'Université,
la présentation de rapports annuels au gouvernement du Québec,

 

s'assurer que Bishop's participe efficacement au Bureau de coopération interuniversitaire (BCI) et à Universités Canada.

 
Le ou la candidat.e idéal.e sera titulaire d'un diplôme en droit, d'une maîtrise ou d'un doctorat en philosophie dans un domaine pertinent ou justifiera d'une expérience antérieure pertinente, académique, professionnelle et/ou vécue dans un rôle similaire avec une portée et une complexité équivalentes. Il ou elle fera preuve de la compétence, de l'expérience et de l'assurance nécessaires pour travailler avec indépendance, crédibilité et intégrité au niveau de la direction d'une université. Le ou la candidat.e idéal.e apportera une connaissance approfondie de la gouvernance universitaire et sera capable d'identifier et de recommander des améliorations de fond et de procédure aux politiques et pratiques établies, ainsi que de travailler avec diplomatie et efficacité dans l'environnement collégial et la structure organisationnelle de l'Université.  
Le ou la candidat.e idéal.e devra posséder d'autres qualités, notamment :
excellentes capacités de communication avec des publics internes et externes et aptitude à s'exprimer efficacement au nom de l'Université,
capacité démontrée à rédiger des politiques, des mémorandums de gouvernance et des notes d'analyse,
flexibilité pour travailler selon des horaires irréguliers dans un environnement hybride,
maîtrise de l'anglais et du français.
L'Université Bishop's s'engage à favoriser l'équité, la diversité, l'inclusion et l'accès au sein de sa communauté. Nous accueillons et encourageons les candidatures de personnes racisées/minorités visibles, de femmes, de personnes autochtones, de personnes en situation de handicap, de minorités ethniques et de personnes ayant une orientation sexuelle et une identité de genre marginalisées/minoritaires. L'Université Bishop's est signataire de la Charte de Scarborough, qui constitue un engagement à combattre le racisme anti-Noir et à favoriser l'inclusion des Noirs. Nous accueillons les candidatures de personnes possédant les compétences, les connaissances et l'expérience nécessaires pour établir et renforcer les relations avec des communautés diverses, faire progresser la lutte contre le racisme et rechercher de nouvelles façons de voir, de faire et de comprendre.
Bien que tous.tes les candidat.e.s qualifié.e.s soient vivement encouragé.e.s à postuler, conformément aux exigences canadiennes en matière d'immigration, la priorité sera accordée aux citoyen.ne.s canadien.ne.s et aux résident.e.s permanent.e.s. Il s'agit d'une occasion exceptionnelle de rejoindre une communauté d'apprentissage dynamique. La région des Cantons de l'Est est réputée pour ses établissements d'enseignement francophones et anglophones de grande qualité, de l'école primaire à l'université, et pour son atmosphère sûre et accueillante, ses possibilités exceptionnelles de loisirs de plein air et sa grande qualité de vie. Bishop's est située dans la communauté bilingue de Lennoxville, un arrondissement de la ville de Sherbrooke, au Québec, à 1,5 heure au sud-est de Montréal.
Si vous êtes intéressé.e par cette opportunité, veuillez contacter Amorell Saunders N'Daw, associée et responsable EDI chez KBRS (asaundersndaw@kbrs.ca) ou Bola Moradeyo (bmoradeyo@kbrs.ca), ou soumettre votre candidature en ligne sur la page  : www.kbrs.ca/Career/16512.
Bishop's reconnaît et prend en compte l'impact des congés (ex.  : aide familiale) ou des parcours professionnels non traditionnels qui peuvent contribuer à des interruptions ou des ralentissements de carrière. Les candidat.e.s sont encouragé.e.s à signaler tout congé ou toute expérience ayant affecté leur productivité, ou ayant pu influencer leur parcours professionnel. Ces informations seront prises en compte pour assurer une compréhension et une évaluation équitables du dossier du ou de la candidat.e.
Bishop's fournira un soutien dans ses processus de recrutement aux candidat.e.s en situation de handicap, notamment des mesures d'adaptation qui tiennent compte des besoins du ou de la candidat.e en matière d'accessibilité. Si vous avez besoin de mesures d'adaptation pour participer au processus de recrutement, veuillez contacter accommodate@kbrs.ca ou communiquer vos besoins aux personnes responsables du recrutement mentionnées ci-dessus.