Assistant Vice Provost, Summer Programs And Initiatives
Image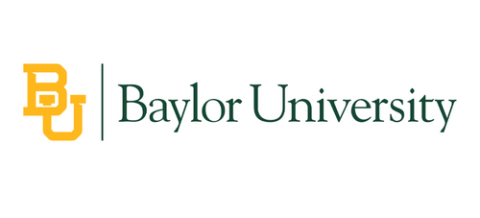 Assistant Vice Provost, Summer Programs and Initiatives
Waco, Texas
Baylor University is seeking a new Assistant Vice Provost to expand the institution's impact on the local and global community during off-cycle periods, mainly during the summer months.
About Baylor
Baylor University is a private Christian University and a nationally ranked Research 1 institution. The University provides a vibrant campus community for more than 20,000 students by blending interdisciplinary research with an international reputation for educational excellence and a faculty commitment to teaching and scholarship.
The Role
Focused on academic excellence, integrity, and fostering a culture of continuous improvement, the Assistant Vice Provost, Summer Programs and Initiatives will work collaboratively with key campus constituents to address potential gaps and new opportunities to support Baylor's positive impact on the local and global community during the summer.
Reporting to the Vice Provost, Institutional Research and Professional Education, this role will work with the leadership team in alignment with university strategic priorities and institutional communications and marketing strategies to develop a plan for building new and impactful initiatives for current and/or potential students that occur over the summer months. This could include developing academic programs, professional development, or enrichment opportunities for a variety of audiences including youth, professionals, university students, members of the greater Waco community and other groups. They will be responsible for creating a long-term strategy of development for summer initiatives and will collaborate with Deans and faculty to capitalize on existing offerings and build innovative, new programs.  
Key areas of oversight and responsibility are:
Program Development & Implementation: Leading the development and implementation of a portfolio of educational offerings for youth, professionals, university students, members of the greater Waco community and other groups to maximize use of campus facilities throughout off-cycle periods.
Marketing & Communications: Promoting academic programming in collaboration with Baylor's Marketing & Communication team.
Assessment & Improvement: Developing and continuously improving programming and initiatives at Baylor by developing metrics to assess effectiveness.

 

Strategic Leadership Support: Supporting institutional leadership in advancing the institution's commitment to providing engaging, learning opportunities for a variety of audiences.
What We Expect
A college degree with at least 7 years of management and supervisory experience. Graduate degree is preferred.

 

Proven experience in strategic planning and senior management in a relevant setting.

 

Demonstrated ability to collaborate and build relationships at all levels within an institution and manage key partnerships with constituents (human, financial).

Demonstrated ability to compile, analyze and synthesize data (quantitative and qualitative) relating to large, complex, or projects.

 

Demonstrated understanding of market trends relating to higher education, and labor force training needs.

Demonstrated ability to align policies and operations with broader institutional goals.
Who you are:
Someone with the capacity to thrive in a diverse environment and support the Christian mission of Baylor.

Someone who strives to innovate and sees possibilities.

 

A consultative decision-maker—with exceptional strategic leadership skills, integrity, and an entrepreneurial mindset.

The ability to design and implement responsive administrative systems, policy and procedures.

Excellent relational skills.

 
What You Can Expect
Salary: Commensurate with experience
Maintain your well-being. We offer competitive compensation and benefits to our employees.
Grow your career. We are a growing university with opportunities for leaders who want to grow with us.  
Be part of a community. You'll enjoy going to work every day at Baylor. We pride ourselves on our close and kind, Christian community that brings staff together in a welcoming and curious campus environment.
If you are interested in this opportunity, contact Dr. Jennie Massey at jmassey@kbrs.ca, Kyle Steele at ksteele@kbrs.ca, or Debra Clinton at dclinton@kbrs.ca. Please apply online by clicking "Apply Now" on the button below.