Director, Labour Relations
Image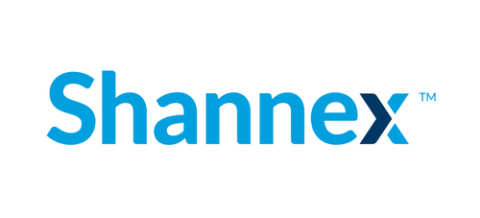 Industry
Administration
Healthcare
Human Resources
Location
New Brunswick
Nova Scotia
Apply Now
Proudly rooted on Canada's East Coast, Shannex Incorporated is a private family-owned organization which offers a continuum of services to seniors across Nova Scotia, New Brunswick and Ontario including home care, retirement living, supportive living and licensed long-term care. For over 30 years, Shannex has been designing, building and operating high-quality homes that residents can be proud of and where they receive the support they need to age well. Today Shannex employs over 5,000 great people and has over 40 residences, with several more actively in development. As the largest provider of seniors' services in Eastern Canada, we have not lost sight of ensuring that the service and care we provide is personalized and based on each resident's choice. Every decision is guided by respect and understanding of the life our residents choose to live.
Reporting to the Vice President, People and Culture, the Director, Labour Relations will act as a key advisor to the senior leadership team in the strategic development and implementation of labour relations, collective bargaining, HR programs and health and safety practices. This role will maintain effective and positive relationships across the organization, ensuring a high level of service delivery across provinces and business lines. This newly reimagined role is the key liaison both internally between LR and HR and externally with service providers and external counsel. The Director, Labour Relations will provide recommendations on performance management and disciplinary matters up to and including terminations, as well as manage risk and remain current with changes in legislation, legal rulings and impacts. Responsible for designing a strategy to create new and better aligned collective agreements and overall labour relations strategies, the Director, Labour Relations must be strategic, results-oriented and pragmatic, with a genuine interest in developing and challenging the people around them.
The Director, Labour Relations can be located in either Nova Scotia or New Brunswick and will hire a specialist to support this new role. There will also be opportunity to add responsibilities and oversight. Should the successful candidate reside in New Brunswick, frequent travel to Halifax will be required.
As the ideal candidate, you are a progressive leader with experience working in a complex matrix environment, bringing extensive knowledge of current labour laws and compliance regulations. With broad exposure to HR strategy, employment law and labour relations, you possess an LL.B., J.D. or business degree with relevant experience and background as well as CPHR designation or a combination of education and experience. You have effectively managed labour relations efforts within a service-oriented environment where sound decision making is crucial. You have a proven track record of working with multiple collective bargaining units and experience delivering dispute resolution with creative solutions. You are known to be motivating and inspiring to a small team while juggling many sensitive relationships. Experience in a highly decentralized, 24/7 service industry is an asset.
If you are interested in pursuing this exciting opportunity, please apply online by clicking the "Apply Now" button below. For more information please contact Kevin Stoddart at kstoddart@kbrs.ca or Claire Holt at cholt@kbrs.ca.
The principals of equal opportunity employment will be upheld throughout this process. KBRS will also provide support in the recruitment processes to applicants with disabilities, including accommodation that takes into account an applicant's accessibility needs. If you require accommodation in order to participate as a candidate in the recruitment process, please contact accommodate@kbrs.ca or communicate your needs to the recruitment professionals named within this advertisement.